Shana French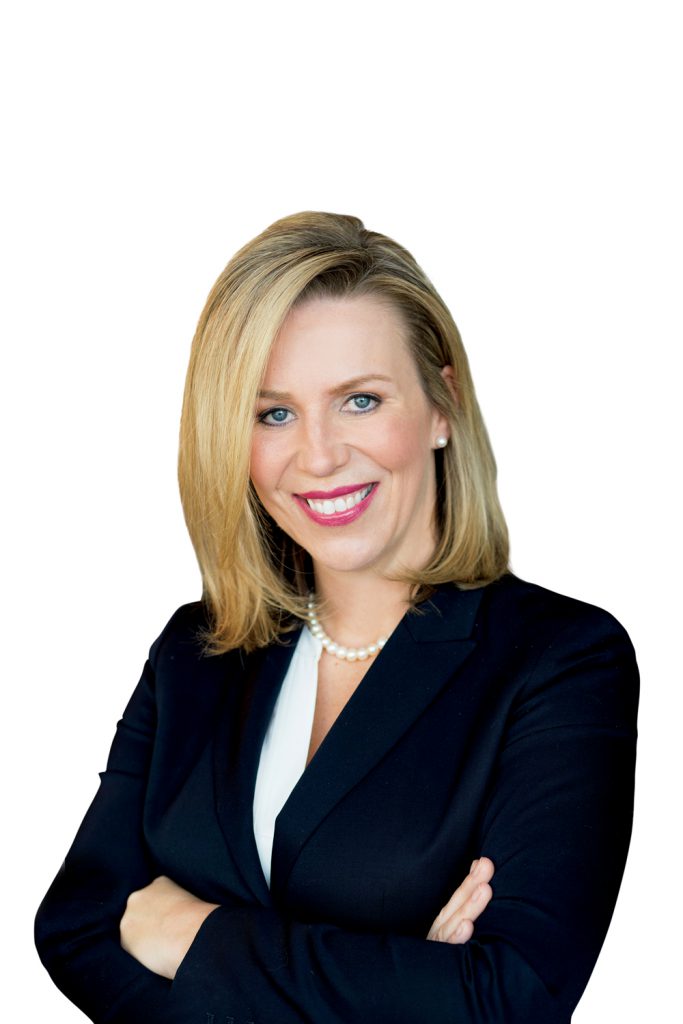 Shana French
Direct:
416.603.6260
Cell:
416.458.1289
University of New Brunswick,
Bachelor of Laws
Trent University, Bachelor of Arts
Shana French
Recognized as a leading lawyer by Who's Who Legal® (National Leader), Shana's sophisticated expertise includes the representation of employers in several areas of employment and labour law, with particular emphasis on multinational entrance into Canada, compliance and risk management, policy globalization, executive and non-executive compensation, human rights and accommodation, workplace investigations, and wrongful and constructive dismissal.  Shana is frequently asked to chair and speak at national conferences and for employer associations and clients.  Says Who's Who Legal®: Shana is a strong negotiator with excellent judgement who possesses the ability to cut through the clutter and address the heart of each and every matter. 
Prior to joining Sherrard Kuzz&nbspLLP, Shana was Legal Counsel to a telecommunications company publicly traded on the New York Stock Exchange.
Shana is a member of the Canadian Bar Association, Ontario Bar Association (Labour & Employment, Corporate Counsel, Privacy, Civil Litigation, Constitutional, Civil Liberties, Human Rights, Workers' Compensation), International Warehouse Logistics Association and Law Society of Ontario.
---
Areas of Focus:
Publications & Media
Perfection not the standard in legal drafting when parties' intentions clear

November 12, 2021

Canadian Lawyer

Beware the 'inducement increase' when recruiting a new employee

September 17, 2021

Canadian Lawyer

Mandatory COVID-19 Vaccination in the Workplace

April 02, 2021

Canadian Lawyer

Decision on constructive dismissal a game breaker

November 26, 2019

Lawyers Daily

November 25, 2019

Briefing Note

Random Drug and Alcohol Testing: Post-legalization of Cannabis

November 2019

Dialogue

Is Sex Addiction a Disability Employers Must Accommodate?

July 13, 2019

Benefits Magazine

June 14, 2018

Briefing Note

June 04, 2018

Briefing Note

When It Is Past Time For The CEO to Leave

Lexpert Magazine

Can HR Fire an Employee for Bad Body Odour

March 28, 2018

Human Resources Director Canada

Former tax lawyer takes feds to court over pension payout

January 30, 2018

Canadian Lawyer Legal Feeds

Lexpert Business of Law

How do you tell an employee to dress more professionally?

January 22, 2018

HRD Canada

December 4, 2017

Canadian Lawyer

December 2017

Make It Our Business

Roll ahead with workplace pot policies

October 16, 2017

Law Times

Four key pre-employment steps and precautions – Canadian courts offer guidance to employers

September 4, 2017

HRReporter

Workplace Violence and Harassment – Understanding a Municipality's Risks and Obligations

Municipal Liability Risk Management

Mental Health Accommodation: Taking a New Approach

April 17, 2017

Canadian HR Reporter

One Pioneer And The Fight For LGBTQ Inclusion At A Beloved Summer Camp

March 9, 2017

Huffington Post

The "Women's Strike": What employers need to know

March 7, 2017

Canadian Business

Do You Have To Pay A Bonus Following Termination of Employment

February 20, 2017

HRReporter, Thomson Reuters

Doing away with a pecking order – "park the ego" in order to have successful collaboration

May 20, 2016

The Lawyers Weekly

Don't Let the Bed Bugs Bite…. Protecting the Corporate Brand and Employees

January 6, 2015

Ontario Restaurant, Hotel and Motel Association

Scandals Ignite Conversation About Sexual Harassment in Canada

November 24, 2014

SHRM - Society for Human Resource Management

The Elusive Magic Number: The recipe for the perfect severance package is difficult to master – and there are also costly damage options on the table

Executive Series Digest

What does your tip-out policy say about you?

November 27, 2013

Canadian Employment Law Today

What does your tip-out policy say about you?

October 21, 2013

Canadian HR Reporter

Don't let the bedbugs bite – Protecting the corporate brand and employees

September 25, 2013

Canadian Employment Law Today

Empty Desks, Lost Profits: C-suite should watch absenteeism figures closely – it's an early warning sign of trouble

Canadian HR Reporter

Ontario's human rights regime: No 'crisis' nor reason for 'complacency'

April 17, 2013

Canadian Employment Law Today

Ontario human rights regime gets passing grade

January 28, 2013

Canadian HR Reporter

May 30, 2012

Canadian Lawyer

Navigating the minefield of workplace depression

May 14, 2012

Canadian Lawyer

Managing risk starts with paperwork

January 2012

The Bottom Line
---
Speaking Engagements
Canada Labour Code – Day Two

May 11, 2022

Infonex Virtual Conference

Hello – Goodbye: Best Practices When Hiring and Managing Departures

December 8, 2021

HR Review Breakfast Seminar

Hello – Goodbye: Best Practices When Hiring and Managing Departures

December 8, 2021

Sherrard Kuzz LLP

HR

eview

10th Annual Human Rights Summit (Webcast)

December 2, 2021

Law Society of Ontario
Co-Chair

Post-pandemic demands for reasonable accommodation: How to respond?

November 9, 2021

Canadian Association of University Business Officers

(Practice management) Working remotely

October 22, 2021

The Unimagined Strategic plan: Remote Work & Vaccination Policies in the Evolving Canadian Workplace

August 24, 2021

Canadian Business Immigration: Cross-Border Travel and Employee Mobility in Pandemic Times

July 08, 2021

Workplace Accommodation and COVID-19

April 21, 2021

9th Human Rights Summit

December 02, 2020

COVID-19 – Practical Strategies to Mitigate Employment Risk and Leverage Goverment Programs – Sherrard Kuzz LLP and Thorsteinssons LLP

October 08, 2020

Sherrard Kuzz LLP and Thorsteinssons LLP

Critical New Developments in Employment Law

September 24, 2020

Toronto Lawyers Association

The Certificate in Labour Relations

August 20, 2020

Ryerson University and Lancaster House

Canada's Return to New Workplace

June 17, 2020

Employment Law Alliance (ELA)

A Balancing Act: Working from Home May Require Accommodation

June 16, 2020

Faculty Bargaining Services (FBS) \ Canadian Association of University Business Officers  (CAUBO)

COVID-19 – Mitigating Workplace Risk and Leveraging Government Assistance

May 1, 2020

Sherrard Kuzz LLP – Zoom Webinar

Coronavirus and the workplace: The Asia Experience (North America)

March 4, 2020

Just What the Doctor Ordered: An Annual Labour and Employment Check-Up for Employers

February 26, 2020

Sherrard Kuzz LLP – HReview

Canada YIR Webinar

January 15, 2020

8th Human Rights Summit , Co-chair

December 3, 2019

Out With The Old, In With The New: 2018 Year in Review & What to Expect in 2019…

December 5, 2018

Sherrard Kuzz LLP, HReview Seminar

7th Annual Human Rights Summit

December 4, 2018

Effective Management of Sexual Harassment Complaints

November 1, 2018

2018 FBS Summit and Annual Conference

Drugs (including Cannabis) in the Workplace – Employer Rights and Obligations – Best Practices to Protect Your Workplace

June 6, 2018

Sherrard Kuzz LLP, HReview Seminar

Cannabis – Rolling With It In The Workplace

April 19, 2018

Verity International Limited

Legal Aspect of Health & Safety

March 21, 2018

Canadian Manufactures & Exporters

Pot in the Workplace: The Law and How to Prepare

January 24, 2018

Human Rights Challenges for Small Businesses and Organizations

December 7, 2017

The Law Society of Ontario

Danger at Work - Responding to violence and harassment by patients, students and others

November 30, 2017

Lancaster House Audio Conference

Workplace Leave Laws: Strategies to Navigate the Changing Landscape in Canada

October 26, 2017

Let's Talk About Sex: Workplace Indecencies and Indiscretions

September 27, 2017

Sherrard Kuzz LLP, HReview Seminar

Legal/Medical Marijuana and Drug Testing

May 17, 2017

Employment Law Alliance, North America Client Conference

Job Re-Design: When does accommodation result in undue hardship?

May 17, 2017

Up In Smoke: The New Era of Workplace Drug Management

April 20, 2017

Verity International Limited

Managing Attendance at Work: Accommodating employees, respecting rights, curbing abuse

April 11, 2017

Dealing with Employees with Mental Health Issues: Ethical dilemmas confronting employer and union representatives

December 15, 2016

LancasterHouse, Audio Conference

5th Annual Human Rights Summit

December 8, 2016

The Law Society of Ontario

Employment Law Update – Effectively managing attendance issues, including sick leaves

December 7, 2016

Human Resources Professionals Association (HRPA)

What a Difference a Year Makes! Lessons from 2016 & Tips for 2017!

December 6, 2016

Sherrard Kuzz LLP, HReview Seminar

Substance Use at the Workplace: The scope and limits of accommodation

November 17, 2016

LancasterHouse, Audio Conference

Managing Health and Disability Related Issues: Mental Health, Aging and Accommodation

November 3, 2016

Faculty Bargaining Services Annual Conference ,Canadian Association of University Business Officers

Navigating Treacherous Waters – Practical Strategies for Managing Employee Medical Leaves in Canada

September 21, 2016

Disability Accommodation Relating to Mental Health and Return to Work

September 7, 2016

Ethical Issues in Employment Law

June 27, 2016

The Law Society of Ontario

Here For a Good Time – Not a Long Time: Navigating the Risks of Interns, Volunteers, Temps and Student Employees

April 27, 2016

Human Resources Professionals Association (HRPA)

Workplace Indecencies and Indiscretions

April 19, 2016

The Canadian Bar Association, Public Sector Lawyers Forum: Free Teleconference

Developments in Current Family Status Cases & Decisions

February 16, 2016

Infonex Professional Development, Practical Strategies for Facilitating Accommodation and Fostering a Healthy, Productive Workforce, Managing Your Duty to Accommodate

No offence, but you're fired!': When is non-disciplinary suspension or termination appropriate?

February 11, 2016

Lancaster House, Audio Conference

Preparing for the Year Ahead: The key cases from 2015 and their implications for 2016

January 21, 2016

Lancaster House, Audio Conference

Invisible and Episodic Disabilities

December 2, 2015

Sherrard Kuzz LLP, HReview Seminar

Major Case Law Update

November 30, 2015

Law Society of Ontario, Law Society's 4th Annual Human Rights Summit

Prescriptions for Dealing with Doctors: Getting the information you need

November 26, 2015

Lancaster House, Audio Conference

Tough Issues Facing Labour Boards: Statutory freeze questions, health and safety claims, rogue employer remedies, and more

November 24, 2015

Social media: A franchise's best friend and worst enemy

November 4, 2015

Canadian Franchise Association

The Truth About Consequences: Assessing appropriate discipline

October 15, 2015

Ethical Issues in Employment Law

September 22, 2015

Background Checks: Key Issues for Franchise Employers

May 13, 2015

Canadian Franchise Association

Accommodating Age in the Workplace

March 24, 2015

Staying Ahead of the Curve – Update on Employment Law

January 21, 2015

Human Resources Professional Association Annual Trade Show and Conference

Harassment and the Toxic Work Environment: Examining Rights and Remedies

December 17, 2014

Lunch with the Arbitrators Panel

December 4, 2014

Lancaster House and University of Toronto Centre for Industrial Relations and Human Resources, Toronto Labour Arbitration Conference

Privacy v. an Employer's Right to Know: Hot Issues That Straddle the Can-Am Border

December 4, 2014

Employment Law Alliance, Webinar

Update on Workplace Harassment and Violence

October 22, 2014

Human Resources Professionals Association, HR Law Conference

Cyberloafing, Cyberspying: Computer Theft, Privacy Rights

October 8, 2014

Human Rights & Social Media

September 19, 2014

Canadian Association of University Solicitors (CAUS)

Canada's Anti-Spam Legislation and What It Means for the Homecare Industry

June 16, 2014

Ontario Home Care Association

Workplace Violence and Harassment Update

June 6, 2014

Law Society of Ontario, The Six-Minute Lawyer 2014

Dignity and Dollars: Damages and Other Remedies for Harassment and Discrimination

June 3, 2014

Lancaster House, Audio Conference

So Long, but Not Goodbye: The Ins and Outs of Job Protected Leaves

May 8, 2014

Strong Employee Engagement Leads to Better Patient Care: The Business Case and How to Get There

April 10, 2014

Ontario Home Care Association

Discharge and Discipline: Top Ten Recent Cases

March 20, 2014

Protect Your Brand Without Becoming Responsible for the Actions of Your Franchisees

January 15, 2014

Canadian Franchise Association, Webinar

What to Expect When She's Expecting: A Primer on Pregnancy and Parental Leave

November 28, 2013

Lancaster House, Audio Conference

Anger Management: Rage As a Health and Safety Risk in the Workplace

November 14, 2013

Lancaster House, Audio Conference

Cross Canada Labour Law Update

October 4, 2013

Canadian Association of Counsel to Employers

DSM5: Changing Medical Definitions of Mental Disabilities, and the Potential Impact on Workplace Law

July 10, 2013

Lancaster House, Audio Conference

In Sickness and In Health: Managing Employees Illnesses or WSIB Injuries

May 28, 2013

Sherrard Kuzz LLP HReview Seminar Series

Medical Examinations: Everything You Want to Know, But Are Afraid to Ask

May 28, 2013

Lancaster House, Audio Conference

Impact of PSLRTA on Innovation

May 23, 2013

Out of Bounds: Pranks, Jokes and Horseplay That Cross the Line Into Violence and Harassment

April 11, 2013

Lancaster House, Audio Conference

Major Case Law and Legislative Update: What Changes in 2012 Will Affect You in 2013?

April 11, 2013

Lancaster House, 2013 Human Rights and Accommodation Conference

Employment Law Best Practices

February 22, 2013

Languages Canada, 6th Annual Conference

The Most Important Developments in Labour & Employment Law in 2012 (and What They Mean for You in 2013)

January 31, 2013

Lancaster House, Audio Conference

HR Law Update

January 17, 2013

Human Resources Professionals Association

Managing Employee Terminations

January 16, 2013

Niagara Hospitality Human Resources Association

Major Case Law and Legislative Review: An Expert Update on Recent Developments

December 13, 2012

Lancaster House and the University of Toronto, Toronto Labour Arbitration Conference

Absenteeism and Disability Management – Reducing Absenteeism and Meeting Legal Obligations with Advanced Strategies

November 27, 2012

Family Matters: Current Cases and Changing Perspectives on Leaves, Shift Work, Child Care and Elder Care

November 1, 2012

Lancaster House, Audio Conference

Hot Topics in Canadian Employment Law: A Coast to Coast Review

October 16, 2012

Employment Law Alliance, Webinar

Effectively Managing Employees on Medical Leave – Considerations for Full-Time and Elect-to-Work Staff

September 27, 2012

Ontario Home Care Association, Webinar

Protecting the Bottom Line! 8 Ways to Minimize Employment and Labour Risk

August 16, 2012

RetirementHomes.com, Webinar

The Six-Minute Labour Lawyer

June 12, 2012

Elect to Work Employees: Tips and Traps

May 24, 2012

Ontario Home Care Association

Leaves, Leaves, Leaves: Rules for Terminating Employees on Leave

April 23, 2012

Mental Illness in the Workplace: Recognizing the Signs, Accommodating the Needs

April 5, 2012

Lancaster House and University of Toronto's Centre Industrial Relations, 2012 Human Rights and Accommodation Conference, Post-Conference Workshop

Employer and Employee Rights and Obligations in Disability Claims Conference

February 28, 2012

Insight, Disability Claims Management & Litigation Conference

Insured Benefits

February 27, 2012

Police Association of Ontario, Annual Conference on Police Employment

Never Can Say Goodbye – Managing the Older Worker

January 18, 2012

Sherrard Kuzz LLP HReview Seminar Series

Holiday Party – Do's and Don'ts

December 7, 2011

Lancaster House, Audio Conference

Accommodating Learning and Cognitive Disabilities in the Workplace: Innovative Approaches, Trailblazing Decisions

December 1, 2011

Lancaster House, Audio Conference

Managing Employee Terminations

November 17, 2011

HR Reporter Webinar, Thomson Reuters

Employment Law Update – What's New? What's Worth Repeating?

November 15, 2011

Sherrard Kuzz LLP HReview Seminar Series

Human Rights Trends – Update

November 15, 2011

Human Resources Professionals Association – Peel Chapter

The Importance of Employment Contracts – Avoiding Legal Pitfalls

June 2, 2011

HR Reporter Webinar, Thomson Reuters

Insured Benefits: Key Issues Involving Health Spending Accounts, Eligibility Restrictions, Insurance Carrier Changes, Adjustable Drug Formularies and Arbitration of Benefit Claims

May 19, 2011

Lancaster House, Audio Conference

Bill 168: An Update on Best Practices for Complying with Ontario's New Legislation on Violence and Harassment

November 10, 2010

Lancaster House, Audio Conference

Disability Related Misconduct and Problems of Underperformance: Dealing with Mental Illness and Addiction

November 4, 2010

Lancaster House, Audio Conference

Accommodating Anxiety and Stress: A New Look at Pervasive Issues

October 22, 2010

Lancaster House, Audio Conference

Handling Employee Health Information and Privacy Concerns: Do's and Don'ts

September 10, 2010

Lancaster House, Audio Conference

Navigating Through the Recruitment Process and its Attendant Pitfalls; Hiring and Firing Employees

May 26, 2010

Toronto Human Resources Professionals Association

Employee References and Background Checks: What to Do, What to Avoid

January 21, 2010

Lancaster House, Audio Conference

Frequently Asked Employment & Labour Law Questions – And Then Some!

January 21, 2010

Sherrard Kuzz LLP HReview Breakfast Seminar

Theft and Dishonesty at the Workplace

November 27, 2009

Lancaster House, Audio Conference

Policy & Strategy Dealing with Substance Abuse

March 26, 2009

Employers Advocacy Council, CanadianManufacturers & Exporters – Business Summit on Workplace Safety and Insurance

Workplace Harassment: Conducting the Error-Free Investigation

February 15, 2009

Lancaster House, Audio Conference

Workplace Technology Update: The Latest Techniques for Monitoring and Evaluating Electronic Information

November 13, 2008

Lancaster House, Audio Conference

Harassment in the Workplace

October 30, 2008

Labour Arbitration Conference, Lancaster House and University of Toronto Centre for Industrial Relations and Human Resources

Discharge: Hot Topics

October 22, 2008

Lancaster House, Audio Conference

Accommodating Family Status in the Workplace: The Changing Law

October 2, 2008

Lancaster House, Audio Conference

Accommodating Mental Illness and Workplace Stress: Dealing with Invisible Disabilities

May 28, 2008

Workplace Violence, Threats, Bullying and Harassment: New Rules and Responsibilities

December 7, 2007

Lancaster House and University of Toronto, Centre for Industrial Relations and Human Resources

Employment & Labour Law Update

October 17, 2007

Human Resources Professionals Association of West Toronto

Access to Medical Information – Advanced Session

October 3, 2007

Lancaster House, Audio Conference

Employment & Labour Law Update

September 6, 2007

Human Resources Professionals Association of York Region

Family Responsibilities in the Workplace: The New Tests

May 8, 2007

Lancaster House, Audio Conference

Workplace Conduct and Conflict

April 25, 2007

Ontario Municipal Human Resources Association

Workplace Challenges & Opportunities – Bill 211: Mandatory Retirement Ends – Implications & Proactive Solutions

November 22, 2006

Canadian Manufacturers & Exporters, Ontario Division – Fall Workshop 2006

Workplace Challenges & Opportunities – Tackling Attendance Issues

November 2, 2006

Canadian Manufacturers & Ontario Division – Fall Workshop 2006, Ontario Division – Fall Workshop 2006

Workplace Challenges & Opportunities – How Companies Successfully Remain Union Free

October 27, 2006

Canadian Manufacturers & Exporters, Ontario Division – Fall Workshop 2006

Workplace Challenges & Opportunities – Terminations and Wrongful Dismissal Claims

October 4, 2006

Canadian Manufacturers & Exporters, Ontario Division – Fall Workshop 2006