Michael G. Sherrard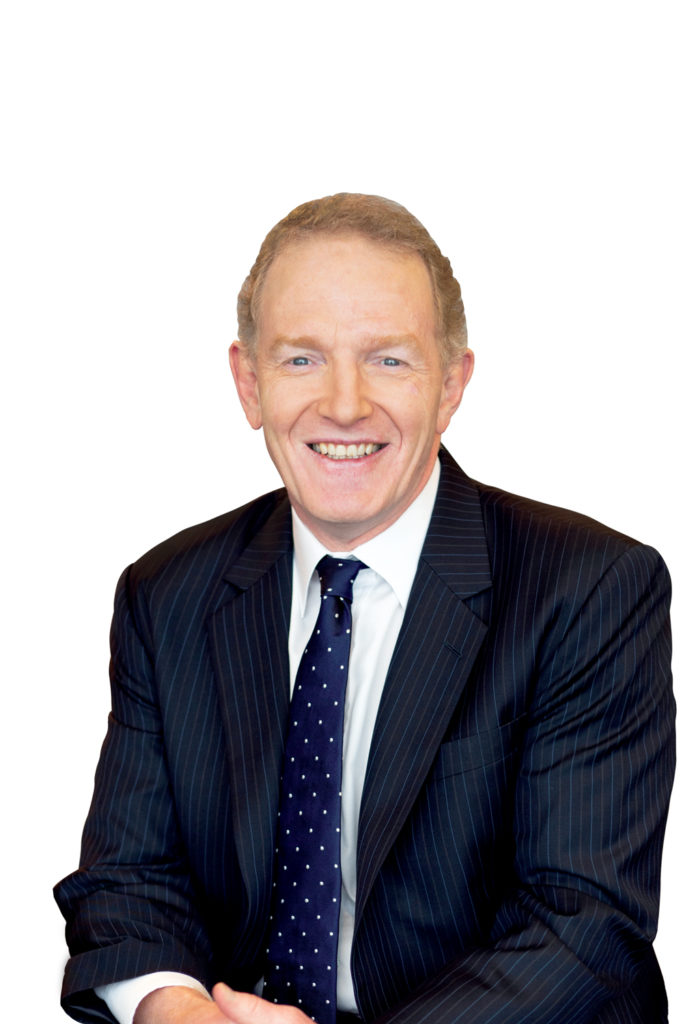 Michael G. Sherrard
Michael is recognized as one of Canada's leading employment and labour lawyers by Chambers Global®, Who's Who Legal® (Thought Leader), Legal 500®, Best Lawyers® and Lexpert®. He is former Chair of the National Labour and Employment Law Section of the Canadian Bar Association, and the Labour and Employment Law Section of the Ontario Bar Association.  He represents public and private sector employers operating in all industries.
Acclaimed for his broad range of expertise and strategic excellence, Chambers Global® says "Michael draws praise for satisfying the needs of even the most demanding clients and his specialist knowledge of union contract and negotiation issues where he is described as "exceptional" and impresses with his "phenomenal" work."
Michael is frequently published and asked to chair or speak at international and national conferences. He is the recipient of several awards including the Construction Institute of Canada's Chancellor's Award of Excellence, University of New Brunswick Alumni Award of Distinction, USports Lester B. Pearson Award, and Canadian Franchise Association Volunteer Leadership Excellence Award.
Michael is a past executive member of the Leukemia & Lymphoma Society of Canada (LLSC), Past Corporate Chair of the LLSC's Light The Night, and Past Chair of the Yves Landry Foundation. He is a member of the following organizations:
American Bar Association (Administrative & Regulatory Practice and Labour & Employment)
American Seniors Housing Association
Automotive Parts Manufacturers Association
Canadian Association of Counsel to Employers
Canadian Manufacturers and Exporters
Council of Ontario Construction Associations
Council of Professional Investigators of Ontario – Board of Directors
Ontario Bar Association (Labour and Employment, Corporate Counsel, Construction, Constitutional, Civil Liberties and Human Rights, Class Action, and Education)
Ontario Retirement Communities Association
Retail Council of Canada
Skills Canada (Ontario) – Board of Directors
Support Ontario Youth – Board of Directors
Toronto Board of Trade
Toronto Construction Association
U.S. Chamber of Commerce
---
Areas of Focus:
Publications & Media
---
Speaking Engagements
RESCON's Fourth COVID -19 Webinar

June 29, 2021

RESCON – Residential Construction Council of Ontario

Covid-19 Legal Requirements: Vaccines, Paid Sick Days, and More

May 26, 2021

Canadian Manufacturers & Exporters

Niagara Safety Awareness Day – COVID-19 Vaccination and the Workplace

May 04, 2021

Niagara Construction Association

Canadian Labour Law Update

May 02, 2021

Cross Canada Labour and Employment Update

April 19, 2021

COVID-19 Third Wave: Protect, Vaccinate and Communicate with your Workforce

April 14, 2021

RESCON – Residential Construction Council of Ontario

Health & Safety Virtual Symposium 2021 – Legislative and COVID Updates: What Manufacturers Need to Know?

March 30, 2021

Canadian Manufacturers & Exporters (CME)

COVID-19 – Canada Labour Code Update: Proceed With Caution!

March 17, 2021

Building a Respectful and Inclusive Workplace: How to Conduct a Workplace Harassment Investigation

February 23, 2021

Ontario General Contractor's Association

Mitigating the Spread of COVID-19 in Construction

January 28, 2021

Residential Construction Council of Ontario

Virtual Labour Relations Forum – How COVID has Impacted the Workplace

November 03, 2020

Returning to the Workplace: What Employers Need to Know

August 19, 2020

Updating Your Workplace Policies to Reflect Covid-19 Challenges

August 11, 2020

Canada Franchise Association (CFA)

Returning to the Workplace: What Employers Need to Know

August 06, 2020

Canada Franchise Association (CFA)

Managing Human Resources Throughout Covid-19

July 28, 2020

Infonex – Virtual Conference

COVID-19: Tracing in Construction

July 7, 2020

RESCON, CDAO (Construction Design Alliance of Ontario) & (CEC) Construction Employers

Labour Employment and HR Hotspots in Working with COVID-19

June 17, 2020

HR and Labour Considerations During the COVID-19 Crisis

June 16, 2020

Innovation Factory and the Ministry of Economic Development, Job Creation and Trade

Managing in a Time of Pandemic: Employer Considerations When Business Reopens

June 10, 2020

Sherrard Kuzz LLP – HReview

HR and Labour Considerations During the COVID-19 Crisis – Webinar

June 10, 2020

City of Vaughan, Economic and Cultural Development/Vaughan Business Enterprise Centre

Managing in a Time of Pandemic: Employer Considerations When Business Reopens

June 10, 2020

Sherrard Kuzz LLP

HR

eview

Covid-19 and Workplace Accommodation (Part of the Managing Your Duty to Accommodate Virtual Conference) – Webinar

June 9, 2020

Lessons Learned in the Early Days of Ramp Up

May 28, 2020

Adapting to the New Normal after COVID-19

May 22, 2020

Canadian Franchise Association

Co-Chair – Social Issues & Corporate Social Responsibility

May 5, 2020

CUE 2020 Spring Conference

COVID-19 Canada Legal Update

May 3, 2020

CUE 2020 Spring Conference

Social Issues & Corporate Social Responsibility

May 3, 2020

CUE 2020 Spring Conference

COVID-19 FAQ for Employers

April 28, 2020

Social Issues and Corporate Social Responsibility

April 21, 2020

Employer Best Practices to Support Employees During the COVID-19 Crisis

April 3, 2020

Toronto Region Board of Trade, World Trade Centre Toronto

Preventing Pandemic Pandemonium: Practical Guidance for Employers

March 20, 2020

Covid-19 Legal Updates

March 16, 2020

Bargaining in the Broader Public Sector – Co Chair

December 3, 2019

The Times Are A- Changin': An Update on Labour and Employment Law Impacting the Franchising Industry

September 26, 2019

Canadian Franchise Association – Law Day

Duty of Care: Obligations to Employees

April 25, 2019

HATCH – 2019 Working Together Safely

Workplace Drug and Alcohol Policies for Municipal and Public Employees including "Fit for Duty"

April 17, 2019

Infonex 2nd Annual Event – New Municipal Issues in Cannabis Regulation – Key Insights, Critical Information: A Specialized Forum for Municipal Regulators 6 Months In

Positive Employee Relations & Responding to Union Organizing

January 24, 2019

Annual General Meeting of the South Central Regional Group of Ontario Land Surveyors

Bill 47: A Practical Session on Workplace Compliance

January 22, 2019

Out With The Old, In With The New: 2018 Year in Review & What to Expect in 2019…

December 5, 2018

Sherrard Kuzz LLP, HReview Seminar

University Forum on Contract Academic Staff

October 12, 2018

Social Medial and Privacy – Is there a Generational Divide?

August 4, 2018

National Academy of Arbitrators (NAA) – Canadian Arbitrators' Conference

Bill 148: It's Now The Law! What It Means for Employers

March 7, 2018

Sherrard Kuzz LLP, HReview Seminar

Bill 148 Brings Sweeping Changes to Ontario's Employment & Labour Laws – What Employers Need to Know!

February 15, 2018

Bill 148: What it means for the Franchising Industry

January 31, 2018

Canadian Franchise Association

Conference Co-Chair

November 22, 2017

Infonex Professional Development

Preparing for Bill 148 – The "Fair Workplaces, Better Jobs Act, 2017

November 21, 2017

Infonex Professional Development

Canada Labour Update Fall 2017

October 10, 2017

Conference Co-Chair

September 26, 2017

Canadian Franchise Association Law Day

Bill 148 – Fair Workplaces, Better Jobs Act, 2017 – Legislative Update

September 19, 2017

Canadian Manufacturers & Exporters Association(CMEA), Webinar and Round Table Discussion

Webinar Speaker

August 16, 2017

CUE Ontario Labour Law Changes

Bill 148 – Fair Workplaces, Better Jobs Act, 2017 – A Briefing for Employers

June 20, 2017

Canadian Manufacturers & Exporters Association(CMEA), Webinar and Round Table Discussion

Missing in Action: Managing Planned and Unplanned Workplace Absenteeism

May 30, 2017

Sherrard Kuzz LLP HReview Seminar

Missing in Action: Managing Planned and Unplanned Workplace Absenteeism

May 30, 2017

Sherrard Kuzz LLP

HR

eview

Lead Panel Discussion

April 22, 2017

International Corporate Health Leadership Meeting Council Spring 2017

The New Ontario College of Trades (OCOT)

April 06, 2017

Ontario General Contractors Association – 10th Construction Symposium 2017

Bill 132 – Sexual Violence and Harassment Action Plan Act

April 06, 2017

Ontario General Contractors Association – 10th Construction Symposium 2017

Conference Chair

March 03, 2017

Infonex Professional Development – Managing Your Duty to Accommodate

What Are Your Accommodation Obligations When Disability is Addiction-Based?

March 03, 2017

Infonex Professional Development – Managing Your Duty to Accommodate

Labor Relations Update from Canada

October 16, 2016

CUE An Organization for Positive Employee Relations, Fall 2016 Conference – 'The Power of Connection'

Changing Workplace Review

September 30, 2016

Canadian Manufacturers & Exporters (CME)

Update On Changing Workplace Review (Ontario)

September 22, 2016

2016 CFA Franchise Law Day, Canadian Franchise Association

Leaving the Postal Code: Building Awareness and Prepared Response

September 11, 2016

Canada's Mobile Workforce: A Legal Perspective on Duty of Care & Employer Best Practices

September 09, 2016

2016 CURIE Calgary Annual Risk Conference

MOL Changing Workplace Review Update

June 28, 2016

Canadian Manufacturers & Exporters (CME)

Ontario Employers! Critical Amendments Are Coming to the Employment Standards Act and Labour Relations Act! Learn. Get Involved. Prepare.

May 31, 2016

Sherrard Kuzz LLP, HReview Seminar

Privacy in the Tech-Era: Your Rights and Responsibilities

March 29, 2016

An ALM Event – Insight Info, Workplace Rights & Accommodations Forum 2016

Bargaining in the Broader Public Sector Conference

December 09, 2015

Managing Alcohol and Drugs in the Workplace

June 10, 2015

Insight, 5th Edition Workplace Discipline & Termination Conference

Ontario Labour Relations Board Update

April 11, 2015

2014 Hottest Labour and Employment Developments

April 01, 2015

2015 Retail Human Resources Conference – Retail Council of Canada

Protecting your brand without becoming a co-employer

January 29, 2015

Canadian Franchise Association – Law Day

Ghomeshi Allegations Spark Vigorous Debate About Off Duty Conduct

January 28, 2015

Sherrard Kuzz LLP, HReview Seminar

Staying Ahead of the Curve – Update on Employment Law

January 21, 2015

Human Resources Professional Association Annual Trade Show and Conference

A Workshop for Pension Plan Trustees and Pension Negotiators

December 09, 2014

Lancaster House and University of Toronto Centre for Industrial Relations and Human Resources, Toronto Labour Arbitration Conference

Collective Bargaining Challenges

December 03, 2014

Lancaster House, 2nd Annual Pensions Conference

Responding to a Workplace Accident

November 13, 2014

HR Reporter Webinar, Thomson Reuters

Protect Your Brand Without Becoming a Co-Employer

September 23, 2014

Canadian Franchise Association, Webinar

Views from the Compensation Experts – Examining Sustainability of Law Firm Compensation Models and Pay Structures

June 10, 2014

Insight, Law Firm Leadership Conference

Employee Misuse of Workplace Technology – How to Protect Your Organization

June 05, 2014

Sherrard Kuzz LLP HReview Seminar Series

Social Media Policy Bootcamp

May 20, 2014

Association of Legal Administrators, Annual Conference and Exposition

Facing a Labour Disruption? Strategies to Gain Leverage & Win!

April 15, 2014

AIMAC, Annual Spring Labour Summit

On the Same Team: Strategies for Maintaining Positive Employee Relations

April 02, 2014

Assisting Your Franchisees Address Employee Misconduct Roundtable

January 30, 2014

Canadian Franchise Association, 2014 Law Day

Protect Your Brand Without Becoming Responsible for the Actions of Your Franchisees

January 15, 2014

Canadian Franchise Association, Webinar

5th Workplace Mental Health – Access to Medical Information: Privacy Considerations & Legal Compliance

December 10, 2013

Federated Press Publications

Keys to Addressing Healthcare's Most Critical Workplace Issues

November 26, 2013

Sustainable Partner Compensation Systems

November 05, 2013

The Recent Impact of the L.L.O. and European Trade Union Practice on North American Employers: Positive Employee Relations – Music to Our Ears

September 30, 2013

CUE, Fall 2013 Conference

Employer Free Speech in North America

June 19, 2013

Certification Course – U.S. Labor Laws and Their Impact on Remaining Union Free

May 15, 2013

Canadian Legal and Legislative Update

May 08, 2013

International Foundation of Employee Benefit Plans

Protect Your Brand Without Becoming a Co-Employer

April 08, 2013

Canadian Franchise Association, 2013 National Convention

Disability Benefits in Employment and After Dismissal

January 30, 2013

Labour and Employment Law – Calling All Pundits and Protégés: Celebrating Mentorship in the Labour & Employment Bar

December 06, 2012

Anatomy of an Unfair Labour Practice

October 31, 2012

The Cost of a Collective Relationship – What's In It for the Employer?

October 24, 2012

Ever Sheds, 9th Annual Labour Relations Conference: Reasons to Be Cheerful?

An Employer's Post-Termination Liability: Recent Decisions That "Up the Ante" for Employers – Perspectives

September 28, 2012

The Country of Frontenac Law Association

Human Rights and Accommodation Conference

April 03, 2012

Lancaster House and University of Toronto's Centre for Industrial Relations, Co-Chair

Major Case Law and Legislative Update: Analysing Key Decisions and Legislation in Labour Arbitration Law

December 08, 2011

Lancaster House, Labour Arbitration Conference

The Key Management Challenge of the Next Decade: Identifying and Developing a New Generation of Leadership

October 24, 2011

Canadian Bar Association, 7th Annual Law Firm Leadership Conference: People. Positioning. Performance.

Human Rights and Accommodation Conference

April 27, 2011

Employer Liability – When "Reckless Disregard for Safety" Becomes Criminal: What You Should Know About Bill C-45, the Federeal Legislation That Opens the Door for Criminal Charges in the Wake of Workplace Accidents

November 02, 2010

Human Resources Professionals Association and HR Reporter Webinar

The Art of Hiring and Firing: Legal Considerations and Best Practices for Family Firms

October 15, 2010

Family Firm Institute, 2010 Annual Conference

Unions Today: Key International Labour/Union Issues Affecting Multinational Companies

October 03, 2010

International Bar Association Conference

Accessibility for Ontarians with Disabilities Act

September 21, 2010

Sherrard Kuzz LLP HReview Seminar Series

The Case for a Global Labour Strategy: At Home or Abroad

May 23, 2010

CUE, an Organization for Positive Employee Relations, 2010 Spring Conference

Global Labour Strategies – The Way Forward: HR Challenges in a Rebounding Economy

March 03, 2010

Pandemic Preparedness and Response: Is Your Organization Ready for the Winter Flu Season? Do You Have a Workplace Pandemic Plan?

November 17, 2009

Sherrard Kuzz LLP HReview Seminar Series

Discharge for Incompetence and Incapacity: The Latest Cases; The Current Rules

June 25, 2009

Lancaster House, Audio Conference

Performance Management – How to Manage, Motivate and Avoid Liability

June 03, 2009

Sherrard Kuzz LLP HReview Seminar Series

Catching Up on Recent Cases and Legislative Developments in Labour Law

May 26, 2009

The Canadian Institute's Forum on Labour Law

A Guide to Grievances in the Construction Industry – Proving Allegations and Defending Claims

May 01, 2009

Construction Labour Relations Conference, Insight

Managing Employees in Uncertain Economic Times

April 29, 2009

Human Resources Professionals Association of Peel

Contingency Planning & Execution Strategies for Labour Disputes – Injunctions

April 28, 2009

AFI International Group Inc. – Business Continuity Summit

Ivan C. Rand Memorial Lecture Round Table Gues Speaker – Recent Developments in Labour Law

February 05, 2009

University of New Brunswick

How to Conduct a Workplace Investigation – Without Becoming the Subject of an Investigation Yourself?

November 19, 2008

Sherrard Kuzz LLP HReview Seminar Series

Employer/Employee Relations, Drive Your Small to Medium Sized Enterprise to Success, CFO Challenges in the "SME" Sector

October 24, 2008

Financial Executives International

Non Culpable and Culpable Employee Terminations: Practical Strategies for Cost-Effective Outcomes

May 27, 2008

Insight Information, Conference Co-Chair

Human Rights and Accommodation Conference

April 02, 2008

Lancaster House and University of Toronto, Centre for Industrial Relations and Human Resources, Conference Co-Chair

Implementing and Maintaining Return-to-Work Strategies 2008: Optimizing the Management-Union Relationship During Return-to-Work Procedures and Accommodation Cases

March 05, 2008

Family Day Webinar

January 28, 2008

Human Resources Professionals Association of Ontario

Privacy of Employee Health Information: Balancing the Interests

December 07, 2007

Getting Down to Brass Tacks: More Than Just Standards of Review – Tips Before Arbitrators

November 16, 2007

Canadian Bar Association, Administrative Law and Labour and Employment Law Conference

Emergency Preparedness Conference – Legal Considerations: How Emergency Preparedness Effects Your Human Resources Policies

November 15, 2007

Human Resources Professionals Association of Ontario

Enforcing Privacy Rights in the Workplace: Emerging Trends

November 01, 2007

Lancaster House, Audio Conference

Duty to Accommodate Conference – Discrimination Forum, Accommodating Religious Differences

October 23, 2007

Canadian Public Service Agency

Construction Labour Relations – Construction Certification Primer: Nuts and Bolts for Both Sides (Practical, Interactive Workshop)

October 19, 2007

Construction Labour Relations – A Quarter Century of Provincial Bargaining: Fair Representation in Broader Bargaining Structures

October 18, 2007

HR Law Conference – Protecting Company Secrets

October 04, 2007

Human Resources Professionals Association of Ontario

Employment & Labour Law Update

September 6, 2007

Human Resources Professionals Association of York Region

Collection and Disclosure of Medical Information – Everything You Need to Know

May 11, 2007

Labour Arbitration Conference 2006 – Major Case Law Update

November 23, 2006

Lancaster House and University of Toronto, Centre for Industrial Relations and Human Resources

Legal Considerations: How Emergency Preparedness Affects Your Human Resources Policies

November 08, 2006

Human Resources Professionals Association of Ontario

Health & Safety Update 2006

October 25, 2006

Labour & Employment Law for the Construction Industry: Parent-Local Disputes Within Unions: What Unions, Employers and Their Advisors Need to Know

February 28, 2006

Construction Labour Relations, Fundamental Changes Under Bill 144, Key Industry Challenges, Strategies to Minimize Risk and Reduce Liability

November 24, 2005

What You Need to Know About the Amendments to the Labour Relations Act "Construction Amendments"

October 27, 2005

Video Surveillance

June 21, 2005

Lancaster House, Audio Conference

Managing the Disabled Employee

June 21, 2005

Grey Bruce Human Resources Professionals Association

Construction Labour Relations: Successor and Common Employer Provisions

April 07, 2005

Workplace Privacy

March 02, 2005

Lancaster House, Audio Conference

Drafting, Auditing, Negotiating and Arbitrating Your Workplace Privacy Policy: A Practical Workshop

March 2, 2005

Fatal Violence in the Workplace

January 28, 2005

Workplace Investigations: "What to do – What not to do"

January 27, 2005

Lancaster House, Audio Conference – January 27, 2005

"Privacy" in the Arbitral Context

November 18, 2004

Ontario Labour – Management Arbitrators Association Conference

Bill C-45: Understanding New Legal Responsibilities and Duties for Corporate Executives, Good Corporate Governance: Directors' Responsibilities, Executives' Responsibilities

August 25, 2004

Insight, Conference Chair and Speaker

Five Steps to Privacy Compliance – Privacy Compliance for Marketers

April 06, 2004

Direct Marketing News – April 6, 2004

"When Privacy Interests Clash with Surveillance and Testing"

January 21, 2004

Insight – January 21, 2004

"Privacy Compliance"

November 19, 2003

Vaughan Chamber of Commerce – November 19, 2003