Thomas J. Gorsky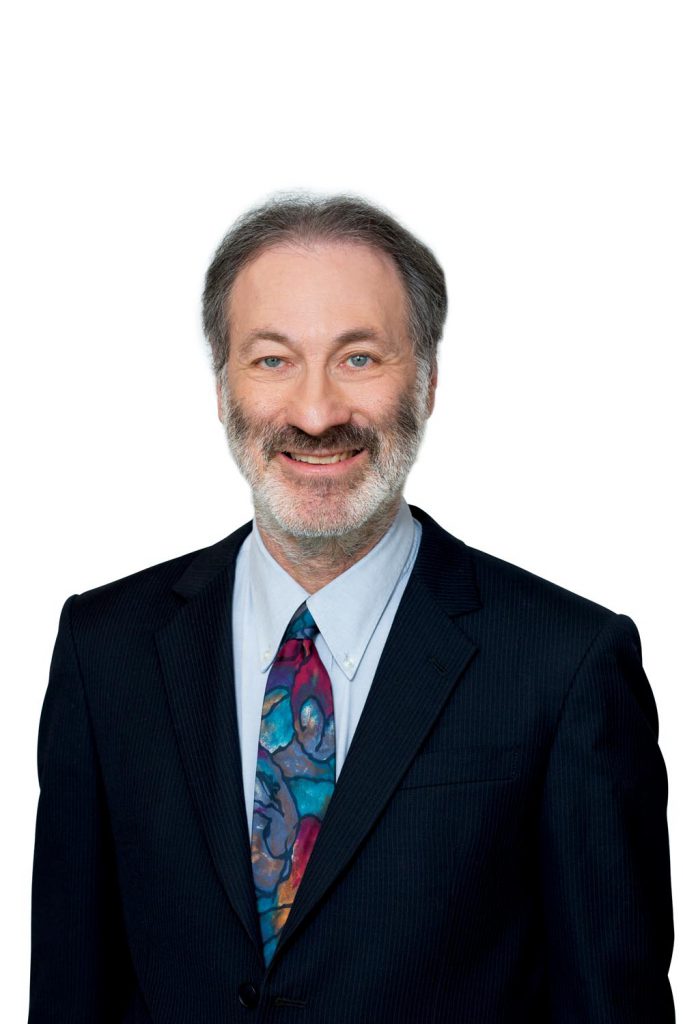 Thomas J. Gorsky
Tom is a highly experienced and accomplished employment lawyer. Named one of Canada's Top 100 employment lawyers by LawDay, Tom has extensive courtroom experience, having appeared countless times in the Superior Court of Justice and Ontario Court of Appeal.
Tom writes and speaks regularly on a variety of topics related to his practice, is a former editor of the Dismissal and Employment Law Digest, and has appeared as a guest on various media outlets including CFRB 1010 and AM640.
Tom is a member of the Law Society of Ontario, Toronto Lawyers' Association, Canadian Bar Association and Ontario Bar Association (Administrative Law, Class Actions, Labour & Employment, CCCA/Corporate Counsel, Pensions and Benefits, Privacy and Access to Information, Civil Litigation, Constitutional, Civil Liberties, Human Rights, Workers' Compensation).
---
Areas of Focus:
Publications & Media
Ontario Court Orders Specific Performance of Travel Benefits in Wrongful Dismissal Action

Management Counsel

Court orders Air Canada to enrol dismissed worker in retiree benefits plan

May 30, 2022

Canadian HRReporter

No employer too small to avoid glare of social media

February 09, 2021

Talent Canada

Absence of Duty to Mitigate Does Not Mean Mitigation Earnings Don't Count

Management Counsel

Contractual Damages Must Be Proven Supreme Court Ruling Shows

August 4, 2020

Talent Canada

Cannabis: One Year After Legalization What Do We Know

December 2019

Canadian HR Reporter

Cannabis: One Year After Legalization What Do We Know

December 2019

UBCM Group Benefits Plan Newsletter

August 28, 2019

Briefing Note

When Does A Resignation Really Mean Goodbye?

August 16, 2019

HReporter

Family Status Accommodation: Where do we stand?

Canadian HR Reporter

Independent Contractors- Riskier Than Ever

March 2019

Canadian HRReporter

What are you legally allowed to do to offset the minimum wage hike?

March 5, 2018

HD (Human Resources Director Canada)

Vicissitudes: The ebb and flow of our courts' approach to termination clauses

Management Counsel

OCA allows lawsuit against union to proceed

May 8, 2017

Law Times

Preventing Violence and Harassment in the Workplace, We're Just Getting Started…

OMHRA (Ontario Municipal Human Resources Association)

Has the Court of Appeal for Ontario Slammed the Door Entirely Shut on Financially Struggling Employers?

OMHRA (Ontario Municipal Human Resources Association)

When the costs of termination in a group practice become a group problem:

February 2016

Ontario Medical Review - Legal Update

The Battle Against Workplace Harassment is Heating Up – On the News, In the Courts, In the Legislature

November 27, 2015

Canadian Occupational Safety

It's never okay — Preventing violence and harassment in the workplace

November 25, 2015

Canadian Employment Law Today

Supreme Court Clarifies Test for Constructive Dismissal

OMHRA (Ontario Municipal Human Resources Association)

Supreme Court Clarifies Test for Constructive Dismissal

August 2015

Canadian Bar Association

Employment Contracts – Invaluable protection against costly severance claims

Senior Care Canada

Preventing Violence and Harassment in the Workplace: We're just getting started…

January 29, 2015

Ontario Bar Association

What a Difference a Month Makes

January 20, 2015

Ontario Bar Association

January 2015

Briefing Note

Labour board serves up shocker to McDonald's

September 8, 2014

Canadian HR Reporter

Grocery Business

The Intricacies of Constructive Dismissal

September 2014

Canadian Lawyer

U.S. labour board serves up shocker to McDonald's

August 15, 2014

Canadian Employment Law Today

August 2014

Briefing Note

Option to keep working must be clear for dismissed workers

June 25, 2014

Canadian Employment Law Today

Employers are people too: Ontario court sympathizes with employer's difficult financial circumstances

May 28, 2014

Canadian Employment Law Today

Employment contracts: invaluable protection against costly severance claims

February 2014

Ontario Medical Review

Don't fear 'administrative' leave

September 4, 2013

Canadian Employment Law Today

Escorted ex-employee escorts employer to court

May 1, 2013

Canadian Employment Law Today

Political beliefs the next protected ground?

January 9, 2013

Canadian Employment Law Today

Whirlpool disappointed by what comes out in judicial wash

March 28, 2012

RetirementHomes.com

No bonus for employees on notice? Better let them know

March 21, 2012

Canadian Employment Law Today

Employer's rush to judgment leads to judgment against employer

February 22, 2012

Canadian Employment Law Today

Just Cause and the Retirement Home Employee – When is bad conduct bad enough?

December 2, 2011

RetirementHomes.com

Law firm's mandatory retirement policy retired

September 12, 2011

Canadian HR Reporter

B.C. law firm's mandatory retirement policy retired by court

August 24, 2011

Canadian Employment Law Today

Employment & Labour Law … Staying ahead of the curve

August 4, 2011

RetirementHomes.com

Sweet deal for candy factory employee

January 26, 2011

Canadian Employment Law Today

Costco Experiences Frustration with Judge's Generous Returns Policy

November 2010

Human Resources Institute of Alberta - E Source

6 Things To Do When A Safety Inspector Comes Knocking At The Door

Canadian HR Reporter

6 Things To Do When A Safety Inspector Comes Knocking At The Door

Canadian Safety Reporter

How To Run Your Own Investigation As A Result Of A Workplace Accident

Ontario Electrical League - Dialogue, Issue 31-3

Guest Blog: Gorsky on Whether the people offered jobs by Ford, but then told not to report, have an action against Ford?

August 11, 2008

Doorey's Workplace Law Blog

La-Z-Boy caught reclining while drafting employment contracts, says Court of Appeal

August 2008

HRPA of Ontario

Accommodation Goes Beyond Disability

June 16, 2008

Canadian HR Reporter

Revamping The Canada Labour Code

April 2008

Human Resources Professionals Association of Durham

Family Status: What Should Be Accommodated?

January 16, 2008

Canadian Employment Law Today

Potential Costs of Violating Pregnancy or Parental Leave Rights

October 2007

The Ontario Municipal Human Resources Association Newsletter "ECHO"

References: Reducing the Stress

The Ontario Municipal Human Resources Association Newsletter

References: Reducing the Stress

Dialogue

September 2006

CBA National Labour and Employment Law Section Newsletter
---
Speaking Engagements
Employment Law Issues During Bankruptcy, Restructuring and/or Insolvency

September 09, 2021

Cannabis in the Workplace

May 15, 2019

Owen Sound Chamber of Commerce

Beware Ye of Little Faith: An employer's duty to act in *good faith* during and at the end of the employment relationship - Know your obligations and avoid unprecedented liability

September 26, 2018

Sherrard Kuzz LLP, HReview

The Employment Relationship: Best Practices in Hiring, Motivating and Terminating Employees

June 13, 2018

Council of Ontario Construction Associations

Labour and Employment Law Year in Review

November 17, 2017

Canadian Bar Association Annual Administrative Law, Labour and Employment Law Conference

Attendance Management

November 07, 2017

Human Resources Professionals Association (HRPA)

Judicial Treatment of Mitigation when Notice Period is Continuing

October 19, 2017

The Law Society of Ontario, Employment Law Summit

Practice Perspectives: Commercial, Personal Injury and Employment Law

November 10, 2016

Ontario Bar Association , The Nuts and Bolts of the Summary Judgment Motion

What You Need to Know—A Guide to Employment and Labour Law Basics

October 13, 2016

Human Resources Professionals Association (HRPA)

Group Insurance Benefits – Avoid Dangerous Employer Liability Traps!

September 28, 2016

Sherrard Kuzz LLP, HReview Seminar

Employee Off-Duty Conduct – Protecting the Workplace

December 03, 2015

The Canada Labour Code: A Primer for Federally Regulated Employers

April 10, 2014

HR Reporter Webinar, Thomson Reuters

A Need for Balance: A Legal and Business Perspective on Outplacement

April 17, 2012

HR Reporter Webinar, Thomson Reuters

Workplace Safety and Insurance: How Actively Managing Your Files Can Affect Your Bottom Line

March 21, 2012

HR Reporter Webinar, Thomson Reuters

Protecting the Bottom Line! 8 Ways to Minimize Employment and Labour Risk

March 1, 2012

Financial Executives International

Bill 160: Making Sense of Ontario's New Health and Safety Prevention Amendments

February 07, 2012

Human Resources Professionals Association – Halton Chapter

How to Structure Termination & Severance Packages

September 22, 2011

Bill 168 Update

June 20, 2011

Law Society of Ontario, The Six-Minute Employment Lawyer 2011

Preparing for a Workplace Health and Safety Investigation

October 14, 2010

Human Resources Professionals Association, Webinar

Executive Employment Agreements

September 15, 2010

Bill 168 – Workplace Violence Legislation from Bill to Law: Coming our Way June 2010

January 30, 2010

Employment Law 2009: Key Employment Cases Affecting Your Organization

December 09, 2009

Human Resources Professionals Association of West Toronto

Performance Management – How to Manage, Motivate and Avoid Liability

June 03, 2009

Sherrard Kuzz LLP HReview Seminar Series

How to Conduct a Workplace Investigation – Without Becoming the Subject of an Investigation Yourself?

November 19, 2008

Sherrard Kuzz LLP HReview Seminar Series

Ethical Issues for the Employment Lawyer, 9th Annual Employment Law Summit

October 30, 2008