Edward W. Snetsinger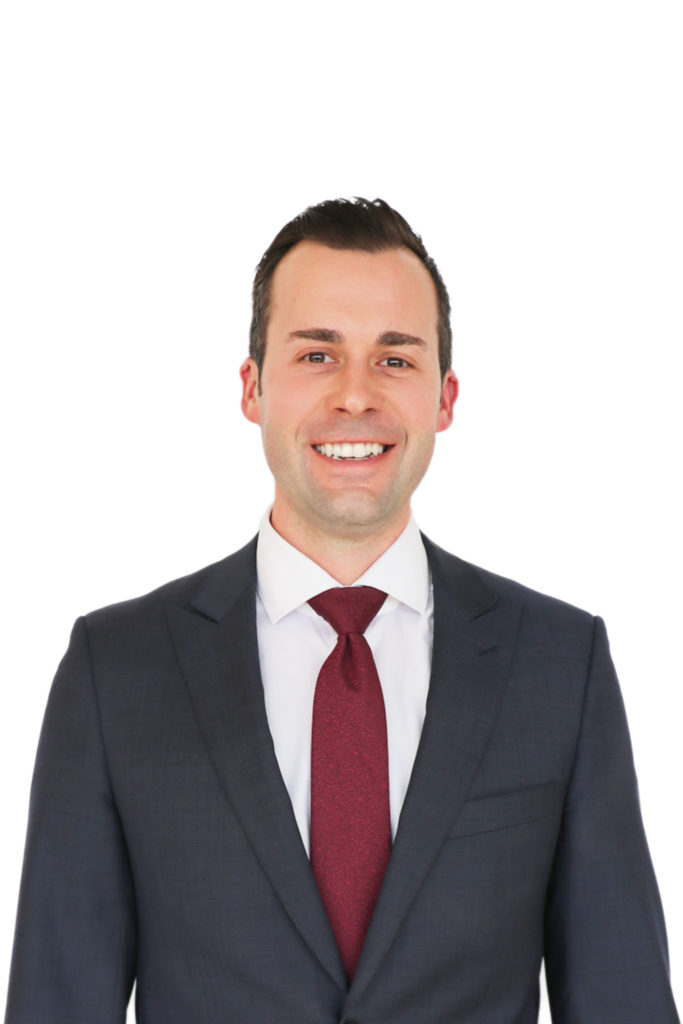 Edward W. Snetsinger
Direct:
416.603.6245
Cell:
416.452.1864
University of Windsor, Juris Doctor
University of Toronto, Bachelor of Arts
(Political Science)
Edward W. Snetsinger
Ed represents, advises and advocates for employers on an extensive range of labour and employment issues, with a particular focus on responding to union organizing, collective bargaining, grievance arbitration and human rights.
Ed is a member of the Law Society of Ontario, Canadian Bar Association and Ontario Bar Association (Administrative Law, Labour & Employment; Civil Litigation, Constitutional, Civil Liberties and Human Rights, Privacy and Access to Information, Workers' Compensation).
Ed began his career with Sherrard Kuzz LLP as a law student, during which time he was seconded with the Ontario Labour Relations Board.  In university and law school, Ed received numerous awards for academic and sporting excellence, including winner of the 2013 Hockey Arbitration Competition of Canada, multiple Academic All-Canadian awards, MVP of the University of Windsor varsity golf team, and MVP of University of Toronto varsity hockey team. Prior to law school, Ed played two seasons of professional hockey.
---
Areas of Focus:
Publications & Media
---
Speaking Engagements
COVID legal updates with the return to work implications

February 24, 2022

Wood Manufacturing Cluster Trade Show

Risks and Best Practices of Hiring Season Employees

January 18, 2022

The Canadian Golf Course Management Conference

COVID Impacts and Employee Expectations – A Return to the New Normal

November 24, 2021

Post Covid Workplace – Legal & Health & Safety

November 05, 2021

Woodworking Machinery & Supply Conference & Expo

Risks and Best Practices When Hiring Seasonal Employees

May 18, 2021

Ontario Golf Superintendents' Association

Canadian Labour Law Update

May 02, 2021

Cross Canada Labour and Employment Update

April 19, 2021

Employee or Independent Contractor?

February 25, 2021

Navigating Workforces Through the Legal Implications of COVID-19

January 20, 2021

Leading through COVID-19 & Planning for 2021: Terminations, Layoffs, Employment Agreements and More

November 19, 2020

PEO – Thriving In A Brave New World Conference

Navigating Workforces Through the Legal Implications of COVID-19

April 22, 2020

Navigating Workforces Through the Legal Implications of COVID-19

April 15, 2020

Creating a Motivated Workforce

March 6, 2019

Reviewing Bill 47 "Making Ontario Open for Business Act", and Bill 66 "Open Tendering"

February 7, 2019

Ontario Electrical League, Kingston Chapter Meeting

Positive Employee Relations & Responding to Union Organizing

January 24, 2019

Annual General Meeting of the South Central Regional Group of Ontario Land Surveyors

Social Media and Off-Duty Misconduct: When Does Facebook Become a Workplace Issue?

December 12, 2018

Bill 148/47 Update

October 29, 2018

Home Instead Owners' Meeting

Bill 148 for Construction Employers

April 26, 2018

Ontario Electrical League

Leadership and Creating a Motivated Workforce

March 7, 2018

Bill 148 for Construction Employers

February 27, 2018

Ontario Electrical League (OEL)

Bill 148

February 27, 2018

Peterborough Construction Association

Reducing Turnover, Retaining Talent and Performance Management

February 21, 2017

Responding to Union Organization in the Construction Industry

February 7, 2017

Barrie Construction Association (BCA)

Best Practices for Hiring: Protect Your Business and Avoid Legal Pitfalls

November 16, 2016

Human Resources Professionals Association (HRPA)