Brian G. Wasyliw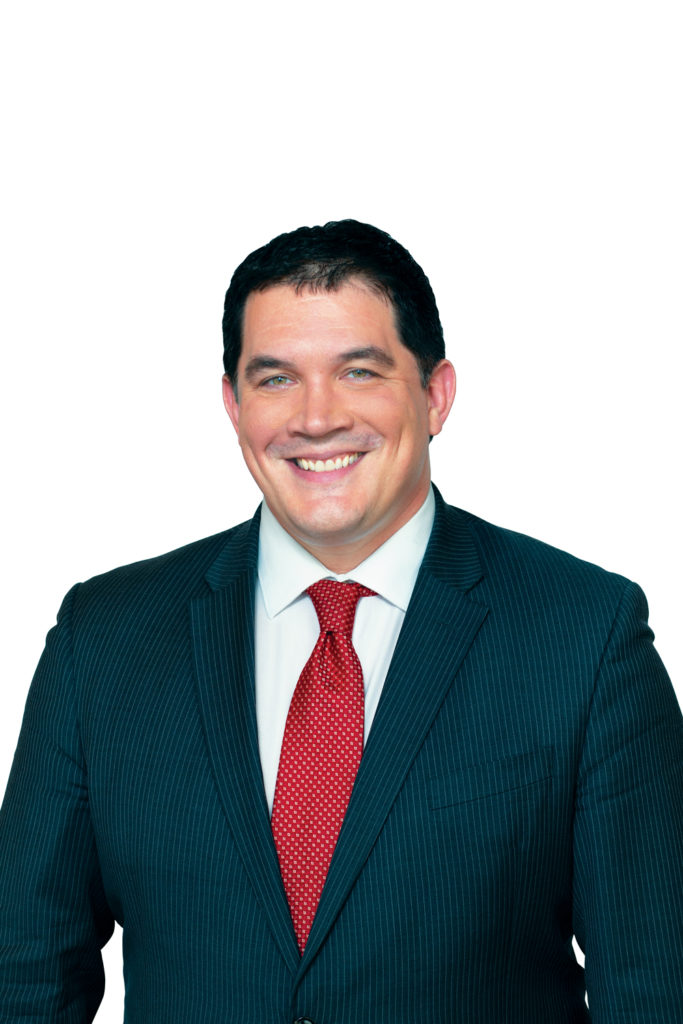 Brian G. Wasyliw
Direct:
416.603.6237
Cell:
416.844.9242
Dalhousie University, Juris Doctor
Simon Fraser University, Bachelor of Arts
(Criminology and Psychology)
Brian G. Wasyliw
Brian is an experienced and accomplished employment and labour lawyer with a background in commercial litigation. He has extensive courtroom experience, having appeared at all levels of court in Ontario and before many administrative tribunals.
Brian's expertise includes the full range of employment and labour law with particular focus on employment contracts, wrongful and constructive dismissal, non-competition and non-solicitation, injunctive relief, grievance arbitration, employment and labour issues in corporate restructuring and transactions, and human rights and accommodation. He is published on a variety of labour and employment issues.
Brian sits on the board of directors of the Council of Professional Investigators of Ontario.  He is a member of the Law Society of Ontario, Advocates' Society, Canadian Bar Association, Ontario Bar Association (Alternative Dispute Resolution, Construction Law, Administrative Law, Labour & Employment, CCCA/Corporate Counsel, Privacy and Access to Information, Civil Litigation, Constitutional, Civil Liberties, Human Rights, Workers' Compensation).
---
Areas of Focus:
Publications & Media
---
Speaking Engagements
Dos & Don'ts of Working with Private Investigators

November 16, 2023

Consideration for Employers in the Workplace – A Legal Perspective

September 13, 2023

Council of Professional Investigators Ontario (CPIO)

Managing The Employment Lifecyle –Best Practices for Hiring, Performance Management and Terminations

June 29, 2023

20th Real Estate Law Summit

April 19, 2023

Termination of Employment: New Risks and Best Practices

March 08, 2023

Sherrard Kuzz LLP, Employment & Labour Lawyers

Termination of Employment: New Risks and Best Practices

March 08, 2023

Sherrard Kuzz LLP

HR

eview

Managing The Employment Lifecyle – Best Practices for Hiring, Performance Management and Terminations

June 27, 2022

Chartered Professional Accountants of Ontario (CPAO)

Innovators Chat – Working for Workers – What Employers Need to Know Now Following the Changes from Bill 27

March 24, 2022

Global Mobility & Doing Business Abroad Webinar

July 29, 2021

Employment and labour law workplace considerations post COVID-19 vaccines

July 07, 2021

Chartered Professional Accountants of Ontario

Legal Considerations Regarding Workplace Vaccination, Accommodation and Remote Work

April 29, 2021

Employment Contract and Independent Contractors

April 7, 2021

Council of Professional Investigators Ontario

CME Teleconference: Changes to CERB and EI

October 7, 2020

Canadian Manufacturers & Exporters

Canadian Manufacturers and Exporters – Member Briefing Call – COVID-19: CERB-EI Changes

October 07, 2020

Canadian Manufacturers and Exporters

Accommodation Update: New and Important Decisions in Human Rights Law

September 23, 2020

Sherrard Kuzz LLP

HR

eview

Returning to the Workplace: What Employers Need to Know

August 19, 2020

Managing in a Time of Pandemic: Employer Considerations When Business Reopens

June 17, 2020

ASIS International Toronto

Corporate Security During COVID-19 – Employer Rights and Responsibilities

April 22, 2020

COVID-19 , Managing Your Workplace in Turbulent Times

April 22, 2020

ASIS International Toronto

Employment Contract, Why and How?

March 12, 2020

Peel Halton Workforce Development Group / Peel Halton Local Employment Planning Council

Why and How to use an Employment Contract

March 12, 2020

Peel Halton Workforce Development Group

Managing Sexual Harassment Complaints

August 15, 2019

INFONEX Professional Development

Legal Updates in Health and Safety

March 20, 2019

CME Health and Safety Symposium

Effective Management of Sexual Harassment Complaints

November 1, 2018

2018 FBS Summit and Annual Conference

Chronic Pain: Medical and Legal Experts Demystify the Issues

August 16, 2018

Bill 148: Fair Workplaces & Better Jobs

February 22, 2018

North Simcoe Community Futures Development Corporation

Bill 148: Fair Workplaces & Better Jobs

February 13, 2018

Community Development Corp.

Keynote on Bill 148

November 30, 2017

County of Simcoe -2nd Annual Simcoe County Manufacturers' Forum

Employment Law 101

October 26, 2017

Canadian Institute of Steel Construction

Employment Law: Leave & Accommodation Issues both North and South of the Border

October 15, 2017

International Municipal Lawyers Association

Employment Litigation Trends Post Wilson v. Atomic Energy of Canada Ltd

September 14, 2017

The Law Society of Ontario (LSUC)

Best Practices for Hiring & Firing: What Franchisors and Franchisees Can Do To Avoid Legal Pitfalls

April 2, 2017

Canadian Franchise Association, National Convention

Legal Aspect of H&S, Workers' Compensation and AODA

March 22, 2017

Canadian Manufacturers & Exporters (CME) Ontario

AODA: Requirements & Solutions

March 22, 2017

Canadian Manufacturers & Exporters (CME) Ontario

Social Media and the New Workplace: Is Your Brand and Reputation Protected?

March 8, 2017

Employment Law Alliance, Webinar

Lessons from 2016 & Tips for 2017

January 26, 2017

Human Resources Professionals Association (HRPA), Live Webinar

What a Difference a Year Makes! Lessons from 2016 & Tips for 2017!

December 6, 2016

Sherrard Kuzz LLP, HReview Seminar

How Do Zero Tolerance Policies for Workplace Violence Fare at Arbitration?

May 26, 2016

The Law Society of Ontario

A Year in Review: Key Canadian Labour and Employment Law Developments in 2015 and What to Expect in 2016

February 24, 2016

Human Resources Professionals Association (HRPA)

Executive Employment, Panel Chair

September 11, 2015

Bill 18: Stronger Workplaces for a Stronger Economy Act

August 19, 2015

Human Resources Professionals Association

The Pros' Perspectives: Union, Employer and Arbitrator Insights on Current Issues

October 15, 2014

Choosing the Right Workplace Relationship

October 2, 2014

HR Reporter Webinar, Thomson Reuters