Priya Sarin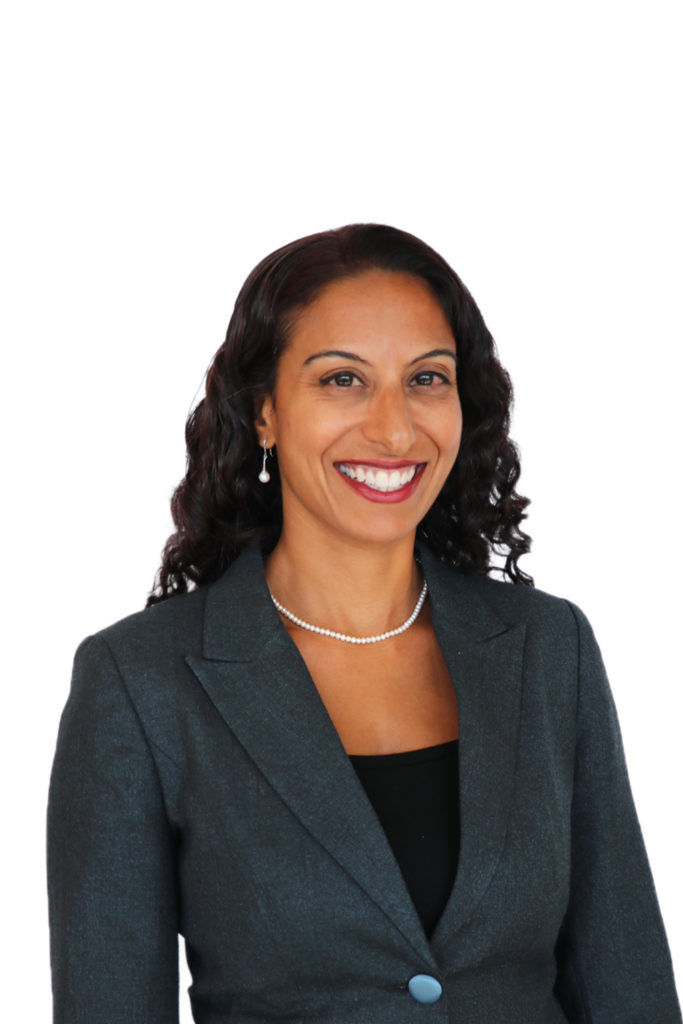 Priya Sarin
Direct:
416.603.6236
Cell:
416.557.8062
University of Ottawa, Bachelor of Laws
Carleton University, Master of Arts
(International Affairs)
McGill University, Bachelor of Commerce

Priya Sarin
Priya is an accomplished labour, employment and human rights lawyer with a background in civil litigation and workplace investigations. She has extensive experience advising and representing a broad range of for-profit and non-profit management clients.  While Priya emphasizes practical, risk-mitigating advice, she regularly advocates for clients in court and before Ontario's administrative tribunals.
Fluent in English, French and Spanish, Priya is widely published and regularly asked to speak on topics relevant to her practice.
Priya is a member of the Law Society of Ontario, Advocates' Society, Association of Workplace Investigators, Canadian Bar Association, Ontario Bar Association (Administrative Law, Education, Labour & Employment, CCCA/Corporate Counsel, Privacy and Access to Information, Civil Litigation, Constitutional, Civil Liberties, Human Rights, Workers' Compensation).
Priya sits on the Board of Directors of the West Park Hospital Foundation.
---
Areas of Focus:
Publications & Media
The duty to mitigate still exists

September 14, 2022

Canadian Lawyer

Non-Competition Agreements in Canada – on life support but not dead!

April 20, 2022

Lexpert

COVID-19-related temporary layoff a constructive dismissal: Ontario court

June 09, 2021

Canadian Employment Law Today

Mandatory Vaccination Policies in the Workplace – Should You Implement One?

March 02, 2021

Canadian Chamber of Commerce

Persistent COVID-19 vaccine refusal potential firing offence, say employment lawyers

February 04, 2021

The Lawyer's Daily

How Will The Pandemic Impact Employee Notice Periods

November 16, 2020

HRReporter

COVID-19: Legal Obligations Around Childcare Accommodation

October 30, 2020

OBA Constitutional

COVID-19: Legal Obligations Around Childcare Accommodation

August 4, 2020

HRReporter

Managing Workplace Risk During COVID-19 Pandemic

May 13, 2020

HRReporter

Can a Deficient Termination Provision Ever Be Saved,

March 5, 2020

HReporter

Dressing for success: Dress codes should follow human rights guidelines

Canadian Lawyer

Human Resourcefulness: HR lessons from The Office's Toby Flenderson

Benefits Canada

Employment Contracts, A Primer on Employment Law for Paralegals

Law Society of Upper Canada

Reasonable Doubt: Summer is coming and so are sexualized dress codes

Now Magazine

Breaking new ground: In what has become the most widely reported HR story of 2016, Ontario's Human Rights Tribunal has ruled that miscarriage constitutes a disability – but what does it mean for HR?

April 02, 2016

Human Resources Director

School board's bullying policy put to test in Waterloo

Waterloo Region Record

Wrongful dismissal damages and the freedom to double dip

Ontario Bar Association

Supreme Court ruling stirs national debate on sex work

Rabble

Canadian mining company may be held liable for human rights abuses committed abroad by its foreign subsidiaries

Rabble

Freedom of expression for federal librarians and archivists under attack

Rabble

Employees beware: The perils of posting on Facebook

Rabble

Ontario Court Approves Litigation Funding Agreement Prior to Certification in Proposed Class Action

Class Action Update
---
Speaking Engagements
Labour Law Basics

November 24, 2022

Mental Health in the Academy: Obligations and Opportunities for Employers

November 3, 2022

2022 FBS Annual Conference

Attendance Management Essentials: Upholding rights, enforcing obligations

August 9, 2022

3rd Annual Canada Labour Code Compliance 2022- Best Practices for Federally-regulated Employers

May 9, 2022

10th Annual Human Rights Summit (Webcast)

December 2, 2021

Mandatory vaccination policies in the workplace

June 24, 2021

The Pandemic and Beyond: Current Issues and Future Impact

May 18, 2021

Workplace Harassment Investigations and COVID-19

April 21, 2021

Blurred Lines: When Personal Interests Become an Employer's Business

February 24, 2021

Sherrard Kuzz LLP

HR

eview

Vaccination Requirements and Other Pandemic Related Issues in the Workplace

January 28, 2021

The Canadian Bar Association

Effectively Managing Your Workplace During the Pandemic

January 14, 2021

Canadian Tooling & Machining Association

Your rights and obligations under employment standards, human rights and health and safety legislation

December 16, 2020

Centre for Education and Training

Recent Developments in Litigating Workplace Harassment Complaints

December 2, 2020

Successfully Managing Your Workplace During a Global Pandemic: An Employment Lawyer's Perspective

December 1, 2020

Canadian Chamber of Commerce

Leading through COVID-19 & Planning for 2021: Terminations, Layoffs, Employment Agreements and More

November 19, 2020

PEO – Thriving In A Brave New World Conference

Leading through COVID-19

November 18, 2020

PEO Annual Leadership Conference

8th Human Rights Summit

December 3, 2019

Misclassifying Employees as Independent Contractors, the Rise of Employment Class Actions and Employer Risk

November 14, 2019

PEO Annual Leadership Conference

Women in Leadership: THRIVE

November 14, 2019

Ending the Employment Relationship

October 29, 2019

Navigating the Employment Standards Act, 2000: Common Employer Pitfalls (and How to Avoid them)

October 24, 2019

Workforce Planning Board for York Region

Promoting Wellness, Managing Attendance: What is the scope? What are the limits?

September 26, 2019

Lancaster House, Audio Conference

Navigating the Ontario Employment Standards Act, 2000: Common Employer Pitfalls (and how to avoid them!)

September 25, 2019

Sherrard Kuzz LLP

HR

eview

Managing Sexual Harassment Complaints

August 15, 2019

INFONEX Professional Development

Legislative Update – Bill 148 and Beyond – Where are we now?

June 19, 2019

Peel-Halton Local Employment Partnership Council – Small Business Enterprises

Employment law and your co-op (Workshop)

June 07, 2019

Co-operative Housing Federation of Canada Annual Conference

Recent Developments in Employment Law in Ontario – How will the Changes Affect you?

May 09, 2018

Toronto Entrepreneurs Conference

Harassment Investigations: Avoiding Common Employer Mistakes

April 25, 2018

Human Resources Professionals Association (HRPA)

An Update on Unjust Dismissals for Federally-regulated Employers

March 14, 2018

Human Resources Professionals Association (HRPA)

Professionalism and Practice Management Strategies for Labour and Employment Lawyers

November 2017

A Primer on Accommodating Illness and Disability in the Workplace

August 09, 2017

Human Resources Professionals Association (HRPA)

Harassment Investigations: Why 90% of Employers Bungle Them

July 12, 2017

Human Resources Professionals Association (HRPA)

Dealing with Difficult Employment Situations

June 12, 2017

Co-operative Housing Federation of Canada National Conference

Tales from the Crypt: What Employers need to know about Reprisal Complaints under the Occupational Health and Safety Act (OHSA)

March 8, 2017

Human Resources Professionals Association (HRPA)

Advanced Terminations: Thinking Beyond the Numbers

August 2016

Human Resources Professionals Association (HRPA)

Accommodating Mental Illness in the Workplace

July 27, 2016

Human Resources Professionals Association (HRPA)

Dealing with Common Employment Issues

November 26, 2014

Wrongful Dismissal Damages and the Freedom to Double Dip

May 28, 2014

12th Annual Current Issues in Employment Law, Ontario Bar Association

Dealing with Common Employment Issues

February 15, 2013

Dealing with Common Employment Issues

November 22, 2012

How Recent Changes to the Rules of Civil Procedure Impact Employers

April 29, 2010

Employment Law Breakfast Seminar