Jeffrey Stewart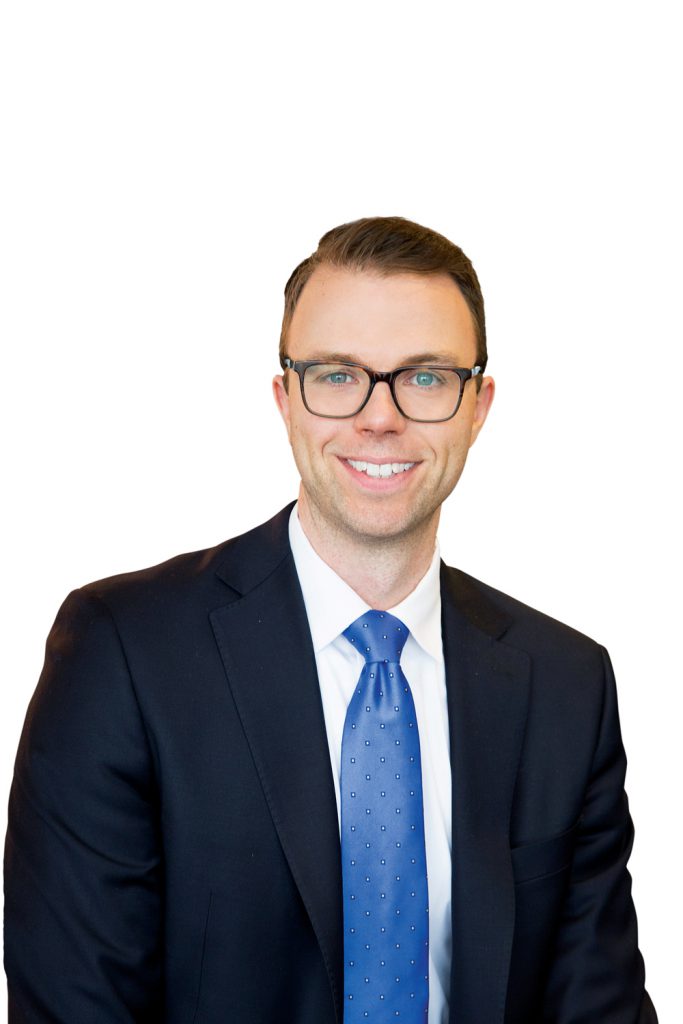 Jeffrey Stewart
Direct:
416.217.2228
Cell:
416.407.1391
University of Windsor, Juris Doctor
Queen's University,
Master of Industrial Relations
McMaster University, Bachelor of Arts
(Honours, Labour Studies)
Jeffrey Stewart
Jeffrey advises, represents and advocates for employers on a wide range of employment and labour law matters.  He began his career with Sherrard Kuzz&nbspLLP as law student during which time he participated in a secondment with the Ontario Labour Relations Board and a large public sector client.
Jeffrey is a member of the Law Society of Ontario, Canadian Bar Association, and the Ontario Bar Association (Labour & Employment, Construction and Infrastructure, Civil Litigation, Constitutional, Civil Liberties and Human Rights, Workers' Compensation, and Young Lawyers).
Prior to law school, Jeffrey worked as an Employee Relations Advisor within the Ontario Public Service, providing labour relations advice to management within the Ministry of the Attorney General.
---
Areas of Focus:
Publications & Media
Racist Remarks Found to be Prima Facie – Cause for Termination

December 1, 2020

Dialogue

Racist Remarks Found to be Prima Facie Cause for Termination

Management Counsel

Managing Employee Work Refusal in a COVID-19 World

Management Counsel

Managing Employee Work Refusal in a COVID-19 World

July 01, 2020

Dialogue

Fixin for a Costly Separation – the perils of a fixed term employment contract

January 10, 2020

Talent Canada

Fixin' for a Costly Separation – The Perils of a Fixed Term Employment Contract

Management Counsel

Employer Not Given Credit for Working Notice on Account of Excessive Overtime.

Management Counsel

No Passport Required: "Permanency" in Canada is a Discriminatory Job Requirement

Management Counsel

Equal Pay for Equal Work: What does this mean - and not mean - for employers?

Management Counsel

May 28, 2018

Briefing Note

Bill 148 Ups the Ante on the Employee/Independent Contractor Debate

Management Counsel

April 2017

Briefing Note
---
Speaking Engagements
Best Practices for Managing Harassment Complaints in the Workplace

August 9, 2022

Employment and labour law workplace considerations post COVID-19 vaccines

June 23, 2022

Chartered Professional Accountants of Ontario (CPAO)

Best Practices for Managing Harassment Complaints in the Workplace

April 12, 2022

Chartered Professional Accountants of Ontario (CPAO)

Hello – Goodbye: Best Practices When Hiring and Managing Departures

December 8, 2021

HR Review Breakfast Seminar

Hello – Goodbye: Best Practices When Hiring and Managing Departures

December 8, 2021

Sherrard Kuzz LLP

HR

eview

The Employment Lifecyle –Best Practices for Hiring, Performance Management and Terminations

August 12, 2021

Chartered Professional Accountants of Ontario

The Employment Lifecyle –Best Practices for Hiring, Performance Management and Terminations

June 02, 2021

Chartered Professional Accountants of Ontario

Legal Obligations of the Landscape Employer

March 12, 2020

Employment and Labour Law Update

September 24, 2019

Ontario Electrical League

Managing Sexual Harassment Complaints

August 15, 2019

INFONEX Professional Development

Construction Labour & Employment Legislative Update

April 12, 2019

Ontario General Contractors Association – 11th Construction Symposium 2019

Bill 47 Seminar

March 29, 2019

Hamilton-Halton Construction Association

Privacy and Surveillance: Understanding an Employer's Rights and Obligations

February 27, 2019

Sherrard Kuzz LLP, HReview Seminar

Cannabis Legalization in Canada – What Does this Mean for the Workplace?

December 4, 2018

Council of Ontario Construction Associations

Best Practices for Firing: Protect Your Business and Avoid Legal Pitfalls

June 26, 2018

Human Resources Professionals Association (HRPA)

Understanding (and Complying) with the New Obligations Under the Employment Standards Act, 2000 and Labour Relations Act, 1995

March 16, 2018

BILL 148

March 7, 2018

Human Resources Law

October 19, 2017

Association of Municipal Managers, Clerks and Treasurers of Ontario (AMCTO)