Samia Hussein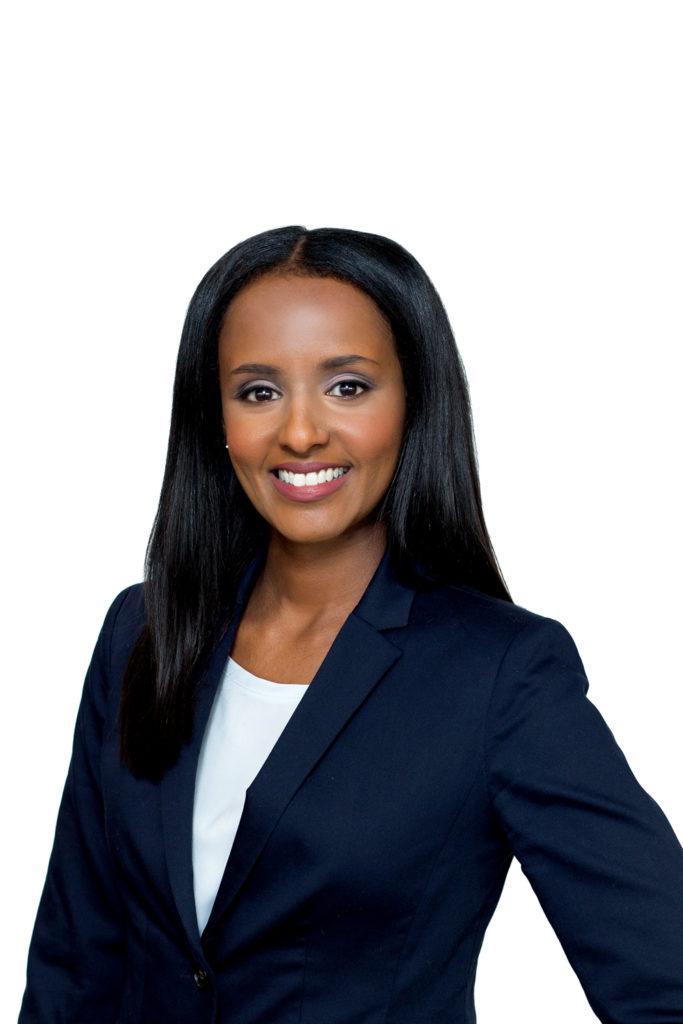 Samia Hussein
Direct:
416.603.6244
Cell:
416.452.5812
Osgoode Hall Law School, Juris Doctor
Queen's University, Bachelor of Science (Psychology)
Samia Hussein
Samia advises and represents employers in many areas of employment and labour law with emphasis on workplace investigations, human rights and accommodation, policy development and implementation, the Accessibility for Ontarians with Disabilities Act, employment standards and employment agreements.
Samia is an active member of the Ontario Bar Association Labour and Employment Law Section, including the section's Continuing Professional Development committee. She is also an executive member of the Canadian Association of Somali Lawyers, and a member of the Law Society of Ontario, Canadian Bar Association, Ontario Bar Association (Education, Civil Litigation, Constitutional, Civil Liberties and Human Rights, and Young Lawyers), and the Canadian Association of Women in Construction.
---
Areas of Focus:
Publications & Media
---
Speaking Engagements
Managing Disabilities in the Workplace

May 19, 2021

Black HR Professionals of Canada

Employment Contract and Independent Contractors

April 7, 2021

Council of Professional Investigators Ontario

Building a Respectful and Inclusive Workplace: How to Conduct a Workplace Harassment Investigation

February 23, 2021

Ontario General Contractor's Association

Return to Work Considerations: Pre and Post COVID-19 Vaccine

January 27, 2021

Clarington Board of Trades and Office of Economic Development

Key Professionalism Issues for Labour and Employment Lawyers

December 14, 2020

End of the Declared Emergency – What it means for Employers and Employees

August 27, 2020

Managing Human Resources Throughout Covid-19

July 28, 2020

Infonex – Virtual Conference

The 6-Minute Labour Lawyer

June 18, 2020

The Simplified Employment Law Trial

June 8, 2020

Anticipating Part III Internal Audits: Creating a Comprehensive Checklist of Compliance and Dispute Issues

March 4, 2020

Infonex Professional Development

Just What the Doctor Ordered: An Annual Labour and Employment Check-Up for Employers

February 26, 2020

Sherrard Kuzz LLP – HReview

Managing Mental Health Issues and Accommodation in the Workplace

November 7, 2019

2019 Faculty Bargaining Services Annual Conference

Employment Law in Canada: A Year in Review

January 28, 2019

Out With The Old, In With The New: 2018 Year in Review & What to Expect in 2019…

December 5, 2018

Sherrard Kuzz LLP, HReview Seminar

Mastering Workplace Investigations

May 15, 2018

The Duty to Accommodate: Disability, Mental Illness and Family Status

February 7, 2018

Human Resources Professionals Association (HRPA), Webinar

Workplace Investigations

September 13, 2017

Human Resources Law

June 23, 2017

Association of Municipal Managers, Clerks and Treasurers of Ontario (AMCTO)

Human Resources Law

May 11, 2017

AMCTO: The Municipal Experts

Legal Aspect of H&S, Workers' Compensation and AODA

March 22, 2017

Canadian Manufacturers & Exporters (CME) Ontario

AODA: Requirements & Solutions

March 22, 2017

Canadian Manufacturers & Exporters (CME) Ontario

Accessibility for Ontarians With Disabilities Act (AODA) & Return to Work

February 28, 2017

Canadian Manufacturers & Exporters (CME) Ontario

Reducing Turnover, Retaining Talent and Performance Management

February 21, 2017

How to make your website comply with Accessibility for Ontarians With Disabilities Act (AODA)

February 06, 2017

Canadian Manufacturers & Exporters (CME) Ontario

Accessible hiring for Manufacturers

January 26, 2017

Canadian Manufacturers & Exporters (CME) Ontario

Employment Law Update – Effectively managing attendance issues, including sick leaves

December 7, 2016

Human Resources Professionals Association (HRPA)

What a Difference a Year Makes! Lessons from 2016 & Tips for 2017!

December 6, 2016

Sherrard Kuzz LLP, HReview Seminar

Labour and Employment Law Issues During Recruitment

November 10, 2016

Enabling Change: Program to Help Manufacturers with AODA Compliance

October 12, 2016

Canadian Manufacturers & Exporters (CME)

Human Resources Law

September 21, 2016

Association of Municipal Managers, Clerks and Treasurers of Ontario