Patrick Ganley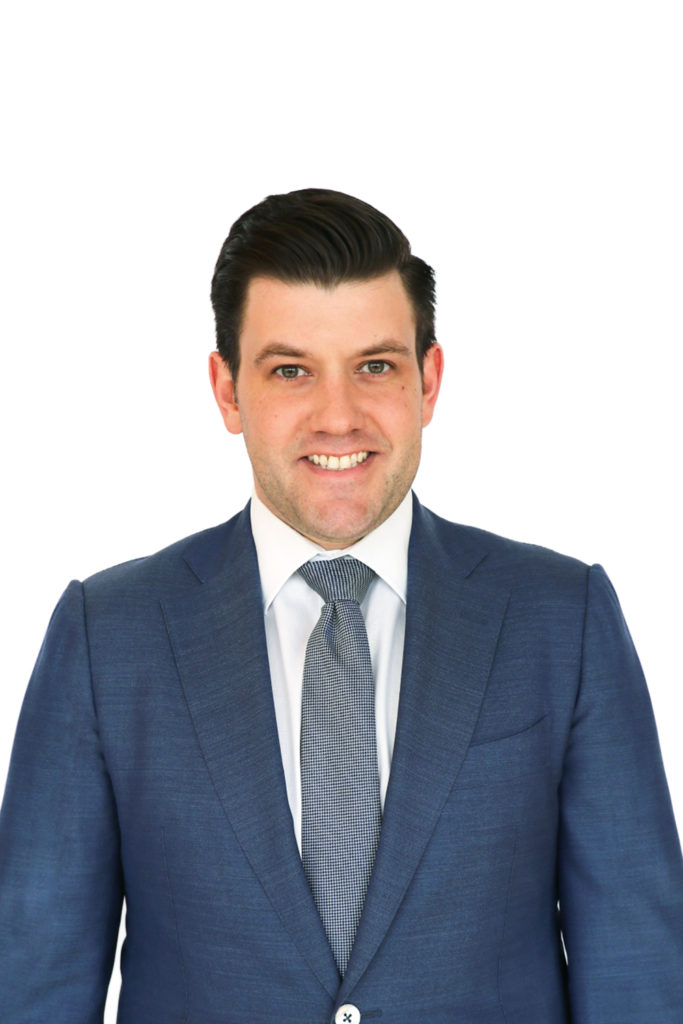 Patrick Ganley
Direct:
416.603.6263
Cell:
416.200.2555
University of Ottawa, Juris Doctor
Queen's University,
Master of Industrial Relations
Western University,
Bachelor of Management &
Organizational Studies (Human Resources)
Patrick Ganley
Patrick regularly advises, represents and advocates for employers on a wide range of employment and labour law matters.
Patrick is a member of the Law Society of Ontario, Canadian Bar Association, Ontario Bar Association (Labour & Employment, Construction and Infrastructure, Civil Litigation, Constitutional, Civil Liberties and Human Rights, Workers' Compensation, and Young Lawyers), Retail Council of Canada and Grand Valley Construction Association.
With Sherrard Kuzz colleague, Edward Snetsinger, Patrick won the 2013 Hockey Arbitration Competition of Canada.
Patrick began his career as a student with Sherrard Kuzz&nbspLLP during which time he completed a secondment with the Ontario Labour Relations Board.
---
Areas of Focus:
Publications & Media
---
Speaking Engagements
Building a Respectful and Inclusive Workplace: How to Conduct a Workplace Harassment Investigation

February 23, 2021

Ontario General Contractor's Association

Best Practices in Attendance Management

November 2, 2020

Human Resources Professionals Association

Managing Human Resources Throughout Covid-19

July 28, 2020

Infonex – Virtual Conference

Impact of COVID-19 on the Construction Industry

May 5, 2020

Hamilton Halton Construction Association – Young Leaders Group

COVID-19 and Construction Businesses: Health and Safety, Labour and Employment Issues

April 21, 2020

Navigating the Ontario Employment Standards Act, 2000: Common Employer Pitfalls (and how to avoid them!)

September 25, 2019

Sherrard Kuzz LLP

HR

eview

Impairment in the Workplace

February 28, 2019

Canadian Farm Builders Association

Turnover and Performance Management

March 16, 2018

Understanding (and Complying) with the New Obligations Under the Employment Standards Act, 2000 and Labour Relations Act, 1995

March 16, 2018

Legal Obligations of the Landscape Employer

February 20, 2018

Legalization of Marijuana & Impact on Employers in the Construction Industry

February 13, 2018

Durham Region Home Builders' Association

What you Need to Know about Bill 148

February 13, 2018

Durham Region Home Builders' Association

Understanding (and Complying) with the New Obligations Under the Employment Standards Act, 2000 and Labour Relations Act, 1995

February 13, 2018

Hamilton Halton Construction Association

Bill 148 Amendments – Impact on the Construction Industry

January 26, 2018

Canadian Farm Builders' Association – 2018 AGM

Legalization of Marijuana & Impact on Employers in the Construction Industry

January 26, 2018

Canadian Farm Builders' Association – 2018 AGM

Unions, Certification, and Employer Rights

December 11, 2017

Peterborough and The Kawarthas Home Builders Association – Speaker Series

Ontario College of Trades

December 7, 2017

Barrie Construction Association – Lunchbox Series

Government Relations Update

May 5, 2017

Ontario Electrical league (OEL)

Lunch with the Experts re: Ontario College of Trades

May 5, 2017

Ontario Electrical league (OEL)

The New Ontario College of Trades (OCOT)

April 8, 2017

Ontario General Contractors Association - 10th Construction Symposium 2017

Bill 132 – Sexual Violence and Harassment Action Plan Act

April 08, 2017

Ontario General Contractors Association - 10th Construction Symposium 2017

Legal Obligations of the Landscape Employer

March 15, 2017

Leadership and Creating a Motivated Workforce

March 8, 2017

Construction Grievances: Best Practices for Better Results

February 28, 2017

The Hamilton-Halton Construction Association (HHCA)

Best Practices for Hiring: Protect Your Business and Avoid Legal Pitfalls

November 23, 2016

Human Resources Professionals Association (HRPA)

What is the Ontario College of Trades?

October 18, 2016

Progressive Contractors Association of Canada

Employment and Labour Law – Responding to union organizing, information on Canada's new CPP and OEL's Government Relations efforts

September 26, 2016

Ontario Electrical League

Ontario Retirement Pension Plan – What to expect. How to prepare.

August 16, 2016

Barrie Construction Association

ESA and other legislative obligations

June 8, 2016

Barrie Construction Association

Hiring and firing employees – and addressing turnover issues

May 12, 2016

Barrie Construction Association

Employment Standards - What you need to know!

May 11, 2016

Human Resources Professionals Association (HRPA)

Union-organizing issues

May 11, 2016

2016 Electrical Industry Conference, Ontario Electrical League