Lisa M. Bolton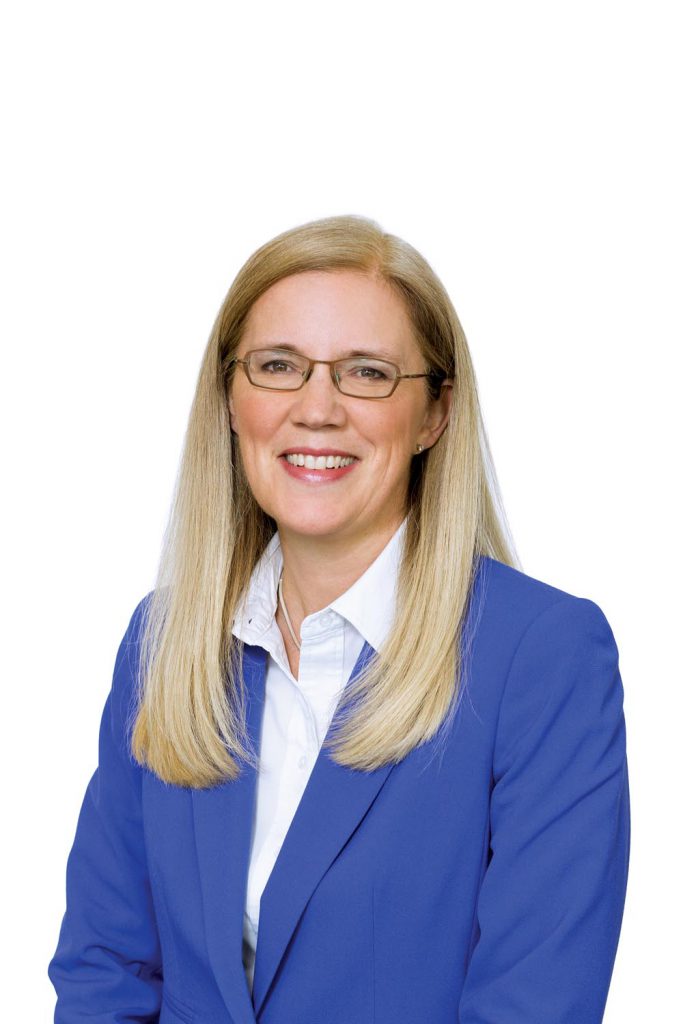 Lisa M. Bolton
Lisa is a highly accomplished litigator with significant experience acting for a wide range of public and private sector clients. A former General Counsel of a public, multinational company, Lisa's understanding of and appreciation for both the client and litigator's perspective enables her to help clients manage risk by providing effective business solutions and using litigation where beneficial to advance business goals.
Chair of the firm's Professional Services Group, Lisa is a frequent speaker at national and local conferences and is widely published on a variety of matters relating to employment and labour law.
Lisa is a member of the following organizations: Law Society of Ontario, Canadian Bar Association, Ontario Bar Association (Labour & Employment, Civil Litigation, Class Actions, Constitutional, Civil Liberties and Human Rights, Corporate Counsel, Privacy, and Workers' Compensation), Advocates' Society, Human Resources Professionals Association, Retail Council of Canada and Canadian Manufacturers and Exporters. Lisa is also a member of the Occupational Health and Safety Committee of Responsible Distribution.
---
Areas of Focus:
Publications & Media
Random Drug and Alcohol Testing: Post-legalization of Cannabis

November 2019

Dialogue

Due Diligence and the Role of a Competent Supervisor in Health and Safety

October 2019

OEL publication, Dialogue

Canadian Firms Reviewing Worker Safety Policies in Wake of Hong Kong Protests

September 22, 2019

CP24

When Does a Long-Term Absence Justify Termination?

Grocery Business Magazine

Cannabis is Legal: 5 Things Grocers Should Know

Grocery Business Magazine

Due Diligence and the Role of a Competent Supervisor in Health and Safety

The Chemunicator

Bill 47: Making Ontario Open for Business Act – a look at key proposed amendments

HReporter

Decriminalization of Cannabis Creating A Buzz for Employers

September 2018

The Ontario Construction Report

Workplace harassment: Understanding an employer's risks and obligations #MeToo movement heightens public awareness

September 2018

HReporter

June 14, 2018

Briefing Note

How decriminalizing marijuana will impact management strategies

Plant Magazine

Compliance with Occupational Health and Safety Regulations May Not Be Good Enough: so says Court of Appeal for Ontario

Access Canada

Decriminalization of Marijuana Creating a Buzz for Employers

The Generals

How to conduct an effective (and defensible) workplace investigation

March 2018

HRReporter

Compliance with occupational health and safety regulations may not be good enough

February 2018

Canadian Safety Reporter

January 2018

Briefing Note

WITH LEGALIZED MARIJUANA AROUND THE CORNER… What is the state of the law on drug and alcohol testing in Canada

Access Canada (the publication of the Scaffold Industry Association of Canada)

Employment Law 101 – What Every Employer Should Know … and Do

March 2017

Dialogue

Employment Law 101 – What Every Employer Should Know … and Do

February 2017

FranchiseVoice

Decriminalizing of Marijuana Creating a Buzz for Employers

December 2016

Dialogue

Managing a Difficult Employee: What Every Manufacturing Employer Needs to Know… and Do!

October 2016

20/20 the magazine of the Canadian Manufacturers and Exporters

Decriminalizing of Marijuana Creating a Buzz for Employers

September 2016

20/20 the magazine of the Canadian Manufacturers and Exporters

Decriminalizing of Marijuana Creating a Buzz for Employers

August 2016

Resilient Communities Ontario, E-Newsletter

Heat, Storms, Hazardous Plants and Insects – What employers need to know and do to keep outdoor workers safe this summer and fall

June 9, 2016

Canadian Employment Law Today

Decriminalizing of Marijuana Creating a Buzz for Employers

In Touch - Real Estate Institute of Canada

Decriminalizing of Marijuana Creating a Buzz for Employers

Chemunicator magazine

Vaccinate or Mask Policy Found To Be Unreasonable

January 6, 2016

Canadian Employment Law Today

November 2015

Briefing Note

Dealing With Workplace Medical Marijuana

July 4, 2015

Canadian Lodging News

Accommodating Employees with Disabilities

Canadian Lodging News

Employment Contracts – What Every Employer Should Know…and Do

The Chemunicator

Canadian Lodging News

Dealing With Workplace Medical Marijuana

April 2015

Canadian Lodging News

Canada's New Anti-Spam Legislation – Is your organization compliant?

March 2015

Dialogue (OEL)

When all else fails: Dismissing difficult employees

February 2015

Canadian Lodging News

Managing a Difficult Employee: What Every Employer Needs to Know… and Do!

January 2015

Financial Executives International

January 2015

Canadian Lodging News

Is a drug-free workplace a thing of the past? Medical marijuana creates a buzz for employers

September 17, 2014

Canadian Employment Law Today

Is a drug-free workplace a thing of the past? Medical marijuana creates a buzz for employers

Ontario Municipal Human Resources Association

Medical Marijuana Sparks a Buzz for Employers

August 21, 2014

Daily Commercial News

Ownership of Inventions – A cautionary tale for manufacturing employers

April 2014

20/20 Magazine

Good news on layoffs for Ontario employers

October 16, 2013

Canadian Employment Law Today

Ontario's Managerial Exemption enforcement blitz – Is your retail operation prepared?

October 3, 2013

Canadian Employment Law Today

Good News for Employers: Temporary Layoffs Just Got Easier

August 2013

HR Fusion

What in-house counsel should know about the workplace investigation

February 27, 2012

InHouse, Canadian Lawyer

'Traumatic' decision: WSIAT reconsiders entitlement to traumatic mental stress benefits

February 14, 2012

Canadian Occupational Safety

A traumatic decision? Ontario's Workplace Safety and Insurance Appeals Tribunal reconsiders entitlement to traumatic stress benefits

January 25, 2012

Canadian Employment Law Today

Conducting a Workplace Investigation: What Every Retirement Home Operator Needs to Know

January 6, 2012

RetirementHomes.com

Complaint Management 101: Legal Requirements and Strategies for Retirement Home Owners and Managers

August 30, 2011

RetirementHomes.com

Workplace Safety Group "E" - Letter

Privacy Challenges for Retirement Home Providers

RetirementHomes.com

What constitutes a workplace accident?

June 1, 2011

Labor Tek

Constructive dismissal class action rejected

June 1, 2011

Canadian Employment Law Today

Retirement Home Injury Reporting: The Obligation to Report a Critical Injury of a Non-Worker

May 17, 2011

RetirementHomes.com

What constitutes a workplace accident?

May 4, 2011

Canadian Employment Law Today

April 25, 2011

Canadian HR Reporter

OLE Dialogue

Challenging a worker's right to sue

January 31, 2011

Canadian HRReporter

Health and safety obligations for travelling and frequently out-of-office employees

January 2011

Canadian Safety Reporter

HRIA - NETWORK

Manufacturing Automation

Does Employer Have to Share Internal Accident Investigation Reports with Labour Ministry?

Canadian Safety Reporter

Ontario Electrical League Dialogue - Issue 32-2

Preparing for Economic Recovery – Alternatives to Terminations

Network Magazine - Human Resources Institute of Alberta

Surviving Tough Economic Times: Alternatives to Terminations

Human Resources Professionals Association, Peel Chapter

When Does Long-Term Absence Justify Termination

July 00, 2019

Canadian Manufacturers and Exporters (CME) publication
---
Speaking Engagements
Round-Table Discussion on Employment Issues Faced by Employers Related to COVID-19

October 28, 2020

Financial Executives International Canada, Southern Golden Horseshoe

Sherrard Kuzz LLP Webinar: Cannabis in the Workplace – What Contractors Need to Know

October 13, 2020

Ontario Electrical League

Mitigating Risk – WSIB and Terminations

February 27, 2020

Human Resources Professionals Association

Cannabis in the Workplace – What Contractors Need to Know

February 25, 2020

Up in Smoke – The Continued Impact of Cannabis Legalization on Employers

November 13, 2019

Canadian Association of Surface Finishing Conference

HR & Security Forum 2019 GTA

May 30, 2019

Cannabis: Understanding the Workplace Risks

May 29, 2019

The Institute of Internal Auditors – Toronto Chapter

Privacy and Surveillance: Understanding an Employer's Rights and Obligations

February 27, 2019

Sherrard Kuzz LLP, HReview Seminar

After Legalization: a Panel Discussion on Cannabis

February 22, 2019

Financial Executives International, Southern Golden Horseshoe Chapter

Workplace Investigations

December 5, 2018

Reefer madness? – A look at what's ahead for employers post legalization of recreational cannabis

November 13, 2018

Toronto North Community Awareness and Emergency Response Association Meeting

Revamping the OHSA and the Canada Labour Code: Investigations, Enforcement and other Key Developments

October 25, 2018

Lancaster House, Health and Safety

Hiring and Firing: Know the Essentials – Live Webinar with Chat

October 4, 2018

Bill 148 Amendments to the labour Relations Act, 1995

June 13, 2018

Webinar for HRPA Durham Chapter

Bill 148 Amendments to the labour Relations Act, 1995

June 13, 2018

Webinar for HRPA Durham Chapter

Bill 148 Amendments to the Employment Standards Act, 2000

April 25, 2018

Human Resources Professionals Association (HRPA), Durham Chapter, Webinar

Bill 148 Amendments to the Employment Standards Act, 2000

April 25, 2018

Webinar for HRPA Durham Chapter

Bill 148 – Fair Workplace

April 17, 2018

Responsible Distribution Canada

Bill 148: Is Your Organization Ready for the New Changes?

January 11, 2018

FEI Canada Southern Golden Horseshoe Chapter ("SGH")

A Lawyer's Perspective on Crisis Communication

November 08, 2017

Responsible Distribution Canada – Semi Annual Meeting

Bill 148: Fair Workplaces, Better Jobs Act, 2017

October 25, 2017

Human Resources Professional Association (HRPA) Durham Chapter

Workplace Investigations: How to Comply with the Law and Manage Risk

February 01, 2017

Sherrard Kuzz LLP, HReview Seminar

New Frontiers of Accommodation: Medical Marijuana and Mental Health

January 25, 2017

HRPA – Peterborough Chapter Employment Law Conference

Privacy Challenges Presented by Technology in the Workplace

January 25, 2017

HRPA – Peterborough Chapter Employment Law Conference

Buzzed in the Workplace? Best Practices for Dealing with Employee Drug and Alcohol Issues

January 19, 2017

Canadian Society of Association Executives ("CSAE"), 7th Annual CSAE Trillium Chapter Winter Summit

What You Need to Know—A Guide to Employment and Labour Law Basics

October 03, 2016

Human Resources Professionals Association (HRPA)

Drugs and Alcohol in the workplace

October 05, 2016

27th Annual Schedule 2 Employers Group Conference – Human Resources Professionals Association (HRPA)

Drugs and Alcohol in the Workplace

June 21, 2016

Barrie Construction Association

Managing Health and Safety Risk for Construction Companies – What Owners and Supervisors Can and Should Do

April 27, 2016

Building & Concrete Restoration Association of Ontario

Falling From Heights – Due Diligence Means MORE Than Just Training

April 26, 2016

Workplace Safety & Prevention Services, Partners in Prevention 2016 Health & Safety National Conference

A Year in Review: Key Canadian Labour and Employment Law Developments in 2015 and What to Expect in 2016

February 24, 2016

Human Resources Professionals Association (HRPA)

Employment Contracts – a Legal Perspective

October 27, 2015

Canadian Association of Chemical Distributors

Protecting the Franchise Brand from Employee Off-Duty Conduct

October 07, 2015

Canadian Franchise Association

Protecting the Bottom Line! Tips to Minimize Employment and Labour Risk

October 06, 2015

Port Colborne Chamber of Commerce

Social Media and the Workplace

September 22, 2015

Burlington Chamber of Commerce

The Art of Negotiating

April 30, 2015

Ministry of Labour Audits, Inspections & Investigations: – Managing Risk and Avoiding Corporate Liability

April 29, 2015

Employment Law Issues for SMEs

April 16, 2015

Financial Executives International

2014 Hottest Labour and Employment Developments

April 01, 2015

2015 Retail Human Resources Conference – Retail Council of Canada

The Independent Contractor – All that glitters is not gold

March 04, 2015

Toronto Construction Association

Canada's Anti-Spam Legislation – Is Your Organization Compliant

March 03, 2015

Languages Canada 8th Annual Conference

Workplace Safety and WSIB Claims Management: Doing It Right

February 23, 2015

Ontario Road Builders Association

Records and Information Management for Human Resources Professionals

December 09, 2014

Human Resources Professionals Association

Employee Misuse of Workplace Technology – How to Protect Your Organization

December 03, 2014

HR Reporter Webinar, Thomson Reuters

2014's Hottest Employment and Labour Developments – Is Your Organization Prepared for 2015?

November 27, 2014

Sherrard Kuzz LLP HReview Seminar Series

Managing a Workplace Ebola Scare

November 27, 2014

Human Resources Professionals Association

2014's Hottest Employment and Labour Developments – Is Your Organization Prepared for 2015?

November 19, 2014

Ontario Electrical League

Protect Your Brand Without Becoming a Co-Employer

November 18, 2014

Ontario Bar Association, 14th Annual Franchise Law Conference – Session and Roundtable

Is a Drug-Free Workplace a Thing of the Past?

November 13, 2014

Human Resources Professionals Association

Picketing and Injunctions – The Law and Practice Regarding Pickets, Strikes and Injunctions

November 06, 2014

Advising Clients on Labor and Employment Law – Issues in Germany, Mexico, and Canada

October 30, 2014

Colorado Business Law Institute

Demographic Doom or Experience Boon: Managing an Aging Workforce

October 29, 2014

HR Reporter Webinar, Thomson Reuters

Protect Your Brand Without Becoming a Co-Employer

October 23, 2014

Canadian Franchise Association, Webinar

All That Glitters is Not Gold – The Independent Contractor

October 13, 2014

Barrie Construction Association

Certificate for Accounting Professionals

August 13, 2014

Human Resources Professionals Association

Canada's Anti-Spam Legislation and What It Means for the Construction Industry

June 19, 2014

Toronto Construction Association

Canada's Anti-Spam Legislation and What It Means for the Construction Industry

June 17, 2014

Hamilton-Halton Construction Association

Canada's Anti-Spam Legislation and What It Means for the Homecare Industry

June 16, 2014

Ontario Home Care Association

Employee Misuse of Workplace Technology – How to Protect Your Organization

June 05, 2014

Sherrard Kuzz LLP

HReview Seminar Series

The Independent Contractor – All That Glitters is Not Gold

May 27, 2014

HR Reporter Webinar, Thomson Reuters

Facing a Labour Disruption? Strategies to Gain Leverage & Win!

April 15, 2014

AIMAC, Annual Spring Labour Summit

Privacy, Surveillance & Social Media: Understanding an Employer's Rights and Obligations

April 08, 2014

Canadian Franchise Association, 2014 National Convention

Health & Safety: What You Need to Know; What You Need to Do

March 19, 2014

Canadian Manufacturers & Exporters

Executive Employment Innovation – Employment Contracts & Positive Employee Relations

March 03, 2014

Financial Executives International

Ensuring Compliance with Occupational Health and Safety Requirements: Doing It Right

February 27, 2014

Ontario Road Builders Association

The Independent Contractor – All That Glitters is Not Gold

February 04, 2014

Financial Executives International

The Employment Swiss Army Knife: What Every Franchisor Should Provide to ensure Brand Protection (Policies and Procedures)Canadian Franchise Association, 2014 Law Day

January 30, 2014

Canadian Franchise Association, 2014 Law Day

Accessibility for Ontarians with Disabilities Act – Where Have We Been and Where Are We Going?

January 21, 2014

Retail Council of Canada, Webinar

Family Status – How Far Does an Employer Need to Go?

November 05, 2013

HR Reporter Webinar, Thomson Reuters

Privacy and Surveillance: Understanding an Employer's Rights and Obligations

October 22, 2013

Burlington Chamber of Commerce

Preparing Your Business for a Strike or Work Stoppage – Plan, Prepare and Execute

October 09, 2013

HR Reporter Webinar, Thomson Reuters

Privacy and Surveillance in the Workplace

September 06, 2013

Business Executives Organization

Avoiding OHSA Availability: Do You Have What It Takes?

August 08, 2013

Human Resources Professionals Association Learning Centre

Managing Employee Leaves

July 16, 2013

HR Reporter, Thomson Reuters

Protect Your Brand Without Becoming a Co-Employer

April 08, 2013

Canadian Franchise Association, 2013 National Convention

Preparing for a Workplace Audit or Inspection

January 23, 2013

Financial Executives International

As Easy as E.S.A.! The Employment Standards Act for Franchise Owners – Must Know and Best Practices to Reduce Risk and Maximize Opportunity

December 4, 2012

Canadian Franchise Association, Webinar

Building the Psychologically Safe Workplace: Assembling Your Toolkit

November 14, 2012

Lancaster House, Workplace Safety and Insurance Conference

Preparing for Workplace Inspections – Know Your Rights and Obligations

October 23, 2012

HR Reporter Webinar, Thomson Reuters

Accessibility in Ontario: Understanding Evolving Requirements under AODA

October 18, 2012

HR Reporter Webinar, Thomson Reuters

How to Make Sure You Preserve Privilege When Managing Internal Investigations – Conducting Internal Investigations

October 02, 2012

Drugs and Alcohol in the Workplace

September 18, 2012

Sherrard Kuzz LLP HReview Seminar Series

Plaintiff vs. Defence – Case Study, Civil Litigation

September 12, 2012

Retail Council of Canada, Retail Loss Prevention Conference

What's New? Update on Bill 168 and AODA

September 07, 2012

Business Executives Organization

Protecting the Bottom Line! 8 Ways to Minimize Employment and Labour Risk

August 16, 2012

RetirementHomes.com, Webinar

Records Retention and Information for HR

July 24, 2012

Human Resources Professionals Association

Will You Be Ready If Your Union Decides to Strike?

March 27, 2012

AFI International Group, Business Continuity Summit

Avoiding OHSA Liability – Do You Have What It Takes?

March 06, 2012

HR Reporter Webinar, Thomson Reuters

Protecting the Bottom Line! 8 Ways to Minimize Employment and Labour Risk

March 1, 2012

Financial Executives International

Stop That! Inunctions in Labour and Employment

February 09, 2012

Ontario Bar Association Institute, Labour Institute

Accessibility for Ontarians with Disabilities

November 16, 2011

Toronto Construction Association

Accessibility for Ontarians with Disabilities: Is Your Company Ready for January 1, 2012?

October 25, 2011

Human Resources Professionals Association – Barrie & District Chapter, 8th Annual Conference

Bill 160 – What Every Employer Needs to Know

October 20, 2011

HR Reporter Webinar, Thomson Reuters

Cross Canada Employment Law Check Up

September 24, 2011

Labour Injunctions

September 08, 2011

Accommodating Mental Health Issues in the Workplace

April 12, 2011

Human Resources Professionals Association

I Completely Screwed Up – How Much Do I Have to Pay? (An Overview of Damage Award Cases)

March 23, 2011

Human Resources Professionals Association

Managing Personal Information in the Workplace: What Every Employer Should Know

March 01, 2011

HR Reporter Webinar, Thomson Reuters

Employment Law Update, Managing Medically Based Absenteeism, Conducting Harassment Investigations

January 19, 2011

Human Resources Professionals Association – Durham Chapter, Employment Law Conference

Managing Disability from the Inside Out

December 06, 2010

Human Resources Professionals Association

Workshop on Bill 168: Exercising Your Rights, Meeting Your Obligations Under Ontario's New Bill 168

October 25, 2010

Lancaster House and University of Toronto, Centre for Industrial Relations

Preparing for a Workplace Health and Safety Investigation

October 14, 2010

Human Resources Professionals Association, Webinar

Bill 168: Violence and Harassment in the Workplace – A Practical Guide to Managing the New Law

June 15, 2010

Human Resources Professionals Association of West Toronto, Employment Law Conference

Violence and Harassment in the Workplace: A Practical Guide to Managing the New La

May 13, 2010

Ontario Dental Association, Annual Spring Meeting

Bill 168: Violence and Harassment in the Workplace

May 11, 2010

Toronto Construction Association

Bill 168 – Violence and Harassment in the Workplace: A Practical Guide to Managing the New Law

May 07, 2010

Ontario Electrical League, Electrical Industry Conference

Working in Confined Spaces

March 31, 2010

Canadian Occupational Safety, Roundtable

Bill 168: Violence and Harassment in the Workplace – A Practical Guide to Managing the New Law

March 25, 2010

Sherrard Kuzz LLP HReview Breakfast Seminar

Frequently Asked Employment & Labour Law Questions – And Then Some!

January 21, 2010

Sherrard Kuzz LLP HReview Breakfast Seminar

Managing Terminations

November 10, 2009

Human Resources Professionals Association

Managing Employees in Uncertain Economic Times

April 29, 2009

Human Resources Professionals Association of Peel

Contingency Planning & Execution Strategies for Labour Disputes – Injunctions

April 28, 2009

AFI International Group Inc. – Business Continuity Summit