Daryl Seupersad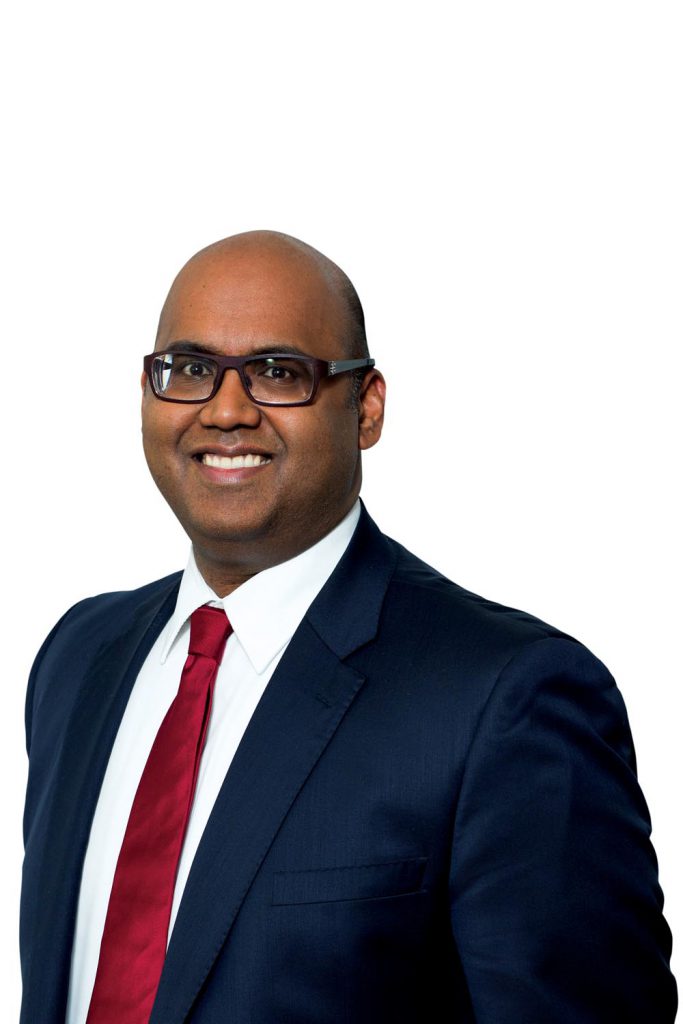 Daryl provides advice and representation to employers in a variety of labour and employment law areas with emphasis on workplace safety and insurance, human rights and disability management.  He is an industry leader in workplace safety and insurance audits, claims management including appeals, registration and compliance and premium and classification appeals.
Prior to joining Sherrard Kuzz LLP, Daryl worked for a public sector agency specializing in management-side workers' compensation matters.
Daryl is a member of the Law Society of Ontario, Canadian Bar Association, Ontario Bar Association (Administrative Law, Labour & Employment; Civil Litigation, Constitutional, Civil Liberties and Human Rights, Privacy and Access to Information, Workers' Compensation). He has taught labour and employment law at George Brown College.
---
Areas of Focus:
Publications & Media
Work-related COVID-19 claim costs will now impact WSIB premiums of individual schedule 1 employers

September 26, 2022

Link2Build News Ontario

Work-related COVID-19 claim costs will impact WCB premiums in Ontario

September 23, 2022

OHS Canada Magazine

September 01, 2022

Briefing Note

November 7, 2019

Briefing Note

May 24, 2019

Briefing Note

WSIB's new policy on medical cannabis

March 21, 2019

Canadian Lodging eNews

March 12, 2019

Briefing Note

The Workplace Safety Re-employment Obligation – what it means for an employer

Management Counsel

Ontario Adds Nurses to the Work-Related PTSD Presumption Under the Workplace Safety and Insurance Act

July 4, 2018

Canadian Employment Law Today

June 28, 2018

Briefing Note

January 17, 2018

Daily Commercial News
---
Speaking Engagements
Annual Update on Workplace Safety and Insurance Law

May 17, 2023

RECONNECT: We Are Better Together, a hybrid speaker series

September 27, 2022

The Schedule 2 Employers' Group 

Excelling at Remote Advocacy Before the WSIB and WSIAT

February 23, 2022

Navigating the Accommodation Process

October 14, 2021

Human Resources Professionals Association

Navigating the Accommodation Process

October 13, 2021

Human Resources Professionals Association

Navigating the Accommodation Process

October 12, 2021

Human Resources Professionals Association

Lancaster House 2021 Workplace Safety and Insurance Virtual Conference

September 30, 2021

Introduction to Workplace Safety and Harassment Law and Investigations

April 14, 2021

Navigating the Accommodation Process

February 17, 2021

Human Resources Professionals Association

Navigating the Accommodation Process: Managing Employees with Disabilities or Workplace Injuries

October 7, 2020

Human Resources Professionals Association

Mitigating Risk – WSIB and Terminations

February 27, 2020

Human Resources Professionals Association

The Quirky World of Worker's Compensation Law: Practical and Professional Advice for Navigating its Intricacies and Oddities

February 5, 2020

Ontario Bar Association Institute

Managing Employees with Illnesses or WSIB Injuries

April 02, 2019

Human Resources Professionals Association

Knowing Your Rights: Managing Employees with Illnesses or WSIB Injuries and Navigating Through the Accommodation Process

November 6, 2018

Human Resources Professionals Association (HRPA)

Legal Aspect of H&S, Workers' Compensation & AODA

May 10, 2018

Human Resources Professionals Association (HRPA)

Legal Aspect of H&S, Workers' Compensation & AODA

April 26, 2018

Human Resources Professionals Association, Timmins

Knowing Your Rights: Managing Employees with Illnesses or WSIB Injuries and Navigating Through the Accommodation Process

February 22, 2018

Human Resources Professionals Association (HRPA)

Legal Obligations of the Landscape Employer

February 20, 2018

Understanding the WSIB's New Mental Stress Policies

December 14, 2017

Progressive Contractors Association of Canada

Important Changes Coming to the WSIB: Learn how to manage WSIB costs in the new legal landscape

November 29, 2017

Sherrard Kuzz LLP, HReview Seminar

Understanding the WSIB's New Mental Stress Policies

November 24, 2017

Ontario Association of Children's Aid Societies

Knowing Your Rights: Managing Employees with Illnesses or WSIB Injuries and Navigating Through the Accommodation Process

September 07, 2017

Human Resources Professionals Association (HRPA)